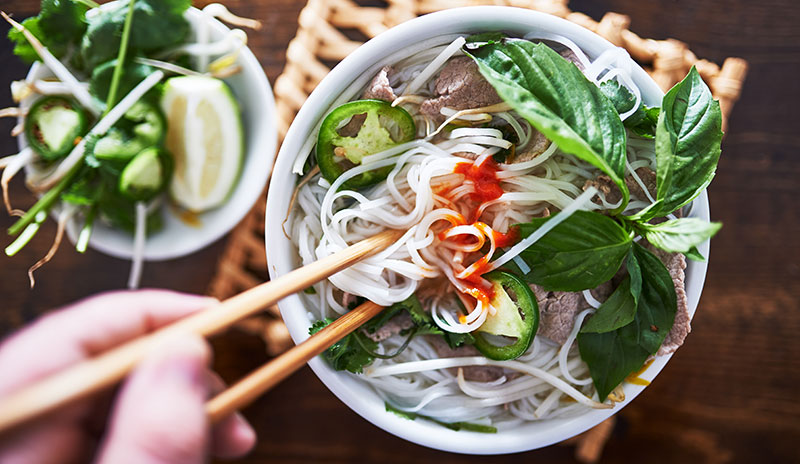 Hanoi is Vietnam's second largest city, full of vibrant people and amazing things to do. With so much to see it would be a disservice to try to fit it all in in one article. It might be a disservice to try to fit all of Hanoi into one trip.
As with many places in Vietnam, Hanoi is economical in ways that many Western destinations are not. Now is a great time to book your trip as lodging rates are low and tour operators are looking forward to the time when we can all travel again. And don't forget to buy your Vietnam Visa before you book your trip.
Here's a look at Hanoi and how far $100 will go.
Where to go in Hanoi
Hanoi's various neighborhoods each have a different vibe. Here's a very quick look at what you can expect, courtesy of Touropia:
Hoan Kiem – one of the city's most popular areas, and for good reason. It is home to the old French Quarter and tons of restaurants, shops, hostels and hotels.
Tay Ho – Once a sleepy fishing village, Tay Ho is now full of modern buildings, boutique shops and hip restaurants.
Ba Dinh – This section of Hanoi is a little quieter than some but also full of tourist attractions.
Hai Ba Trung – a newer, bustling part of the city with skyscrapers, entertainment, great food and more.
Truc Bach – fairly quiet and more residential, but still with plenty of things to do.
Hanoi Hotels
There is an endless selection of hotels in Hanoi, from budget to luxury. Prices tend to be a little higher than in the smaller cities, but deals can be found in just about every neighborhood, especially now that most are offering discounted rates as they recover from COVID-19 restrictions. Here we're going to focus on the Hoan Kiem neighborhood.
Hostel: Hanoi Buffalo Hostel – For about $7 a night, you have access to a swimming pool, onsite bar, clean rooms and fun activities like a walking tour, pub crawl and more.
Mid-range: Hanoi Brilliant Hotel and Spa – This small hotel has amazing reviews, a modern feel, large rooms and rooftop breakfast. Rates right now are only about $15 a night.
High End: The Sofitel Legend Metropole Hanoi has a charming French Colonial feel, beautiful grounds, luxurious spa and a great location near the opera house.
What to Eat in Hanoi
You won't go hungry in Hanoi, even if you only have a few Dong in your pocket. Expect breakfast prices to range from $1-$2, while lunch will be $2-3 and dinner $4-$8. Beers typically are about $1.
Here are some of the city's best:
Pho – You'll want to get your fill of Pho as the national dish allegedly originated here. Expect to pay $1-$2. 2FoodTrippers.com recommend Pho Bat Dan as one of the city's best.
Bun Cha – grilled pork with rice vermicelli and dipping sauce may sound basic, but it's divine. Try Bún Chả Hương Liên, where President Obama ate a few years ago. $2-$3.
Cha Ca – This local specialty of grilled fish with turmeric and dill is so popular they named a street after it. Try Chả Cá Thăng Long. $6.
Pho Cuan – delicious rice paper rolls with delicate flavors.
This list is obviously just a start, so we encourage you to talk to locals and fellow travelers for recommendations. There is so much good food to try you might consider a food tour, too.
Things to do in Hanoi
If you like bustling cities, you can spend weeks in Hanoi and never do the same thing twice. Here are some highlights.
Food Tour – One of the best ways to introduce yourself to a culture is through the food. We've listed a handful of popular options above, but to really taste Hanoi a guide is recommended to get you off the tourist path. Food tours run about $25 including food.
Hoa Lo Prison – If you are history buff, this prison tour is a poignant reminder of the war between the U.S. and Vietnam. This is the place where John McCain spent years as a prisoner of war. Cost is about $1.
Thang Long Puppet Theater – If you are looking for something a little lighter, the water puppet show is a fun and unique way to experience culture in Hanoi. Book tickets through the website. $5
Ho Chi Minh Mausoleum – The revered father of Vietnamese independence rests in a grand mausoleum in Ba Dinh square where he read the Vietnamese declaration of independence in 1945. The mausoleum is free.
Motor Bike Tour – Motorbikes are everywhere in Hanoi, and can be intimidating to westerners accustomed to a bit more order in their streets. Piloting your own bike might be a bit foolish, however. Let someone else take you on a tour, instead. Tours start at about $45.
Vietnam Museum of Ethnology – for a mere $2 you can learn about Vietnamese history and culture.
Shopping in the old quarter – Knock-off, custom, designer clothing starts at $10 and goes up from there.
Breaking Down $100 in Hanoi
Hotel – Three nights at Hanoi Brilliant = $45
Food – Three days of delicious street food will run about $35
Entertainment – Water puppet show = $5
Shopping – Your friends won't know it's a knock-off shirt = $15