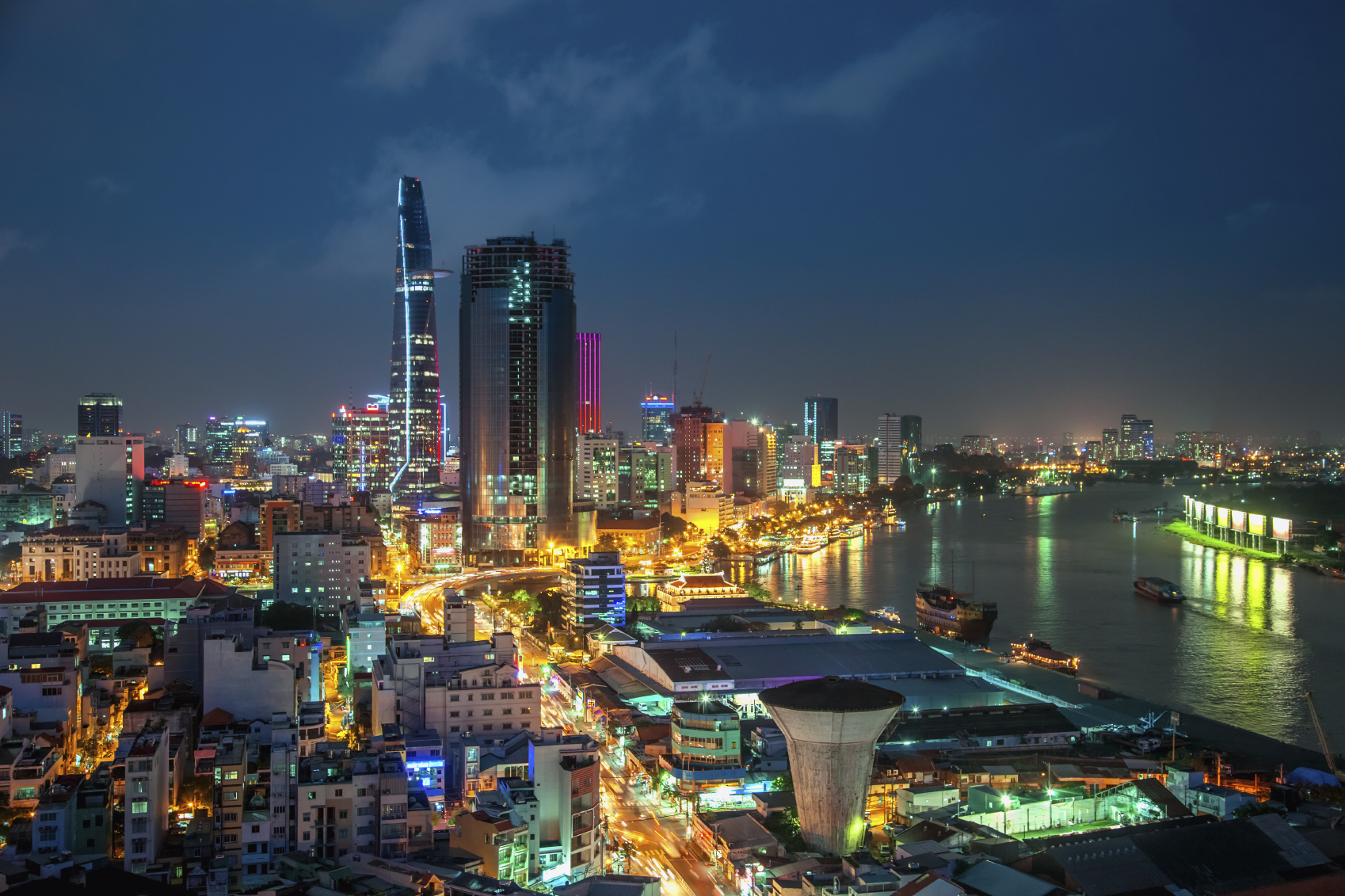 The biggest city in the country, Ho Chi Minh City (formerly known as Saigon) has a wide range of food, nightlife and things to see. From centuries-old temples to modern museums to delicious food, there are many ways you can enjoy one of Vietnam's most culturally rich destinations. And like many cities in Vietnam, Ho Chi Minh City is a place where your travel budget goes far. Here's what you can do, see, and experience with $100 in Ho Chi Minh City. (Don't forget to obtain a Vietnam Visa before you book your trip!)
Where to go in Ho Chi Minh City
A city both modern and rich in history, Ho Chi Minh City provides tourists with ample destinations. The city itself is divided into different districts, making it somewhat easier to plan which area of the city you'll be in on a given day.
District 1: This area includes the famous Ben Thanh Market, a sprawling market where you can try traditional food or grab a souvenir. It also includes spots like the Opera House and Saigon Square where you can soak in the culture.
District 3: There's plenty to visit here, like the stunning Vinh Nghiem Pagoda. It's also close to District 1.
Chinatown: Blending Chinese and Vietnamise culture, Chinatown offers activities like the Cu Chi tunnels, Mekong Delta tour, and even a floating market.
Pham Ngu Lao Backpacker Area: This area is the city's main destination for backpackers due to its vibrant bars, tasty (and cheap) food, and colorful markets.
Ho Chi Minh City Hotels
Where you stay probably has the most impact on where your budget goes. Though you'll pay a little bit more in Saigon than other cities, you can still find incredible deals that would be much nicer than what a comparable budget would get you in the US. If you're looking for nightlife, bars, and clubs, we recommend staying downtown. Some great hotel options downtown are:
Hostel: The Mobylette Saigon Hotel is located near the center of the city and only runs $5 per night. It's got rooftop lounges and local staff who can help with tourist activities.
Mid-range: Walking distance from the Ben Thanh Market and other landmarks, the Alagon Plus Hotel & Spa is one of the highest-rated places to stay and only $30 per night..
High End: Located in Vietnam's tallest skyscraper, Vinpearl Luxury Landmark 81 provides spectacular luxury and views starting at just $94 per night.
What to Eat in Ho Chi Minh City
The French influence on Vietnamese cuisine makes Vietnam (and especially Ho Chi Minh City) a destination for foodies. Here are some of the most delectable dining spots in the city:
Bahn Mi – This classic Vietnamese sandwich is perfect because it's both cheap and delicious. Almost Landing recommends Bahn Mi Hong Hoa for a delicious, simple sandwich.
Bahn Trang Tron – Also known as Mixed Rice Paper, this dish is a favorite among students. It's a blend of ingredients that almost every local has enjoyed.
Things to do in Ho Chi Minh City
Visit the Ben Thanh market: Located downtown near Districts 1 and 3, this is a can't-miss destination in Ho Chi Minh City.
Look for souvenirs in Saigon Square: With fascinating museums, this area with rich history is a classic tourist spot to soak in the scenery.
Experience the War Remnants Museum: An experience you won't forget.
Browse the Pham Ngu Lao Backpacker Area: Even if you're not backpacking across the country, this is a great spot to find tourist-friendly eateries, bars, and clubs.
Take a Cu Chi tunnel tour: Explore this huge network of Cu Chi tunnels, used during the Vietnam War.
Breaking Down $100 in Ho Chi Minh City
Hotel – 3 nights at the Mobylette Saigon Hotel = $15
Food – Delicious street food and restaurants for 3 days = $45
Entertainment – Cu Chi Tunnels = $18
Shopping – Souvenirs and goodies = $22
Look appealing? Now that COVID-19 vaccines are rolling out and travel is becoming safer, apply for your Vietnam Visa today and start planning your visit.