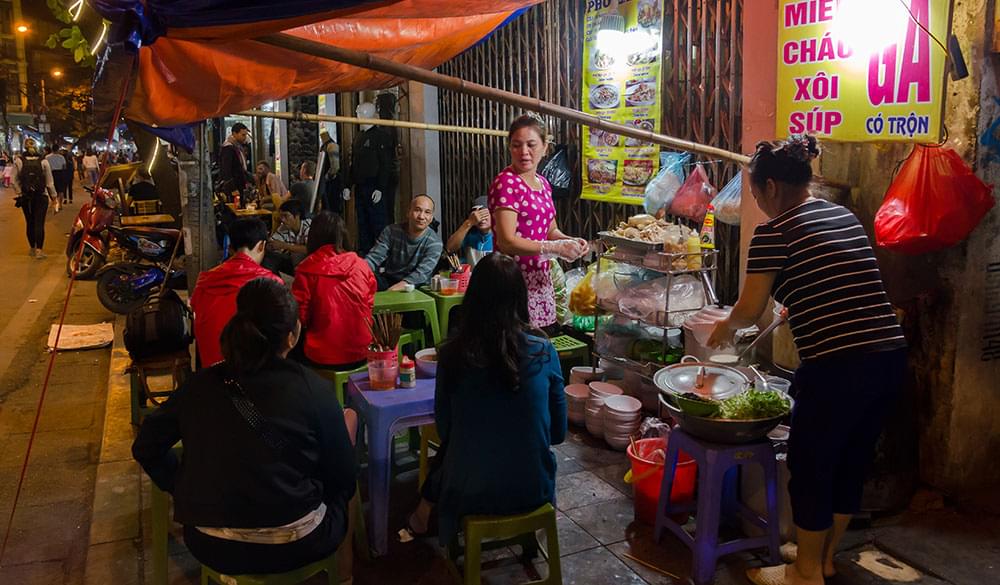 Now is a great time to plan your Vietnam travel. We know the world is closed because of COVID-19, but hear us out: You probably have a little extra indoor time to plan a trip, right? And Vietnam is one of the most affordable countries in the world. When all of this is over, you probably want your money to go a little farther and $100 in Vietnam goes a long way. 
Traveling Vietnam on a budget is the easy part. Hotels and hostels are affordable, food is delicious (and economical) and beers are inexpensive. Even getting a visa to Vietnam is reasonable. The hardest part of your research might be figuring out where to go. 
Beauty and the Budget: Hoi An Vietnam
Just a short trip from the airport in Da Nang is the ancient port city of Hoi An. The city was an important trading port from the 15th-19th centuries while today the old city is a UNESCO world heritage site that combines architectural styles from Vietnam, China, France and Japan. Hoi An is less crowded than the major cities and, thankfully, you won't encounter nearly as many motor bikes and scooters. Getting to Hoi An in a taxi should cost about $22 (all prices are USD), while getting there by train is about $12. A bus is the least expensive option, at about 90 cents.
Perhaps the best part of Hoi An is its beach. Just 2.5 miles (4 km) from the Old Town, An Bang Beach attracts surfers, scuba divers and those just looking to lounge in the sun.
Hoi An Hostel and Hotel Prices
Even though Hoi An is becoming more popular with travelers, prices for lodging are reasonable. In the old town of Hoi An, the Imperfect Hostels Downtown & Bar is less than $5 a night and has a great rating on various hostel sites. Most hostels charge closer to $8. Hostels are perfect for budget travelers, especially if you don't plan on being there except to sleep. 
But there are hotel deals in Hoi An for barely more than a hostel. The Palm View Villa Hoi An has room deals as low as $14 a day. Rooms are well-appointed, impeccably clean and do, indeed, have views of the palms. There's also a lovely pool on the grounds. The location is just minutes from both old town and the beach, too.
Hoi An Food and Drink Prices
In addition to its beautiful architecture and beaches, Hoi An is a great food city. A popular local specialty is the White Rose dumplings (Banh Bao Vac). The translucent dough is stuffed with either shrimp or pork and is delicious. Its popularity does mean you'll pay a little more, but a heaping plate of 15 or so dumplings is still only about $4. If that feels too luxurious, a Banh mi sandwich will cost less than $1. Budget meals will run $4 or less for lunch and $4-$6 for dinner. Of course, more expensive fine dining options are available if you feel like splurging.
Expect a beer to cost about 25 cents — less than a soda. Wine in Vietnam is less popular, so you will pay higher prices. Cocktails will cost from $1.5-4 depending on your choice of mixer. Or skip the alcohol and get a fruit shake for about 90 cents. Bottled water is about 30-40 cents.
Hoi An Tours and Rentals
One look at the traffic in cities like Hanoi or Ho Chi Minh City and you'd think we're insane for recommending a bicycle or motorbike rental in Hoi An. But traffic here is much lighter than in big cities and, if you're a competent rider, you're not nearly as likely to be overwhelmed (or endangered) here. Motor bike rentals run $2.50 – $4 a day, while bicycles are less than $1.
If you are looking for something a little more cultivated, book a tour with one of the local operators. You can tour My Son, an abandoned Hindu temple complex, for about $38. A half-day Hoi An city tour is about $20. Food tours and cooking classes will run about $30. 
While tipping is not customary among Vietnamese citizens, it does go a long way in showing you are a gracious traveler. If your tour guide has done an amazing job, a tip up to $10 goes a long way.
We've only scratched the surface of traveling Vietnam on a budget. If you're looking for more information, check out The Ultimate Guide to Vietnam on a Budget. In the meantime, here's a look at what your mid-range stay in Hoi An might cost:
Breaking Down How Far $100 Goes in Hoi An
There are any number of ways to break down how to budget $100 in Hoi An. A middle-of-the-road approach yields the numbers below. Keep in mind your money can go a lot further by choosing more modest lodging and food and eliminating tours.
Hotel

– Two nights at the Palm View Villas = $28

Food

– There are amazing places all around town, so make sure you explore. Here are

some recommendations

that we think you'll like. Prices are typical of what you will find in other restaurants. Two days = $20 +/-

Breakfast at Rosie's – $3

Lunch at the Madam Khan's, the Bahn My Queen – $1.50

Dinner at Morning Glory – $5

Beverages

– $4 if you stick to beer and water

Local Tour

– Instead of just eating, learn how to make local foods and get a hands-on cultural experience with a

cooking class and boat tour

– $30

Motor Bike Rental

– A

50cc motor bike

will run about $8 a day in non-COVID times

Tip

– $10
Total = $100
When booking your trip, don't forget to get a Vietnam Visa.