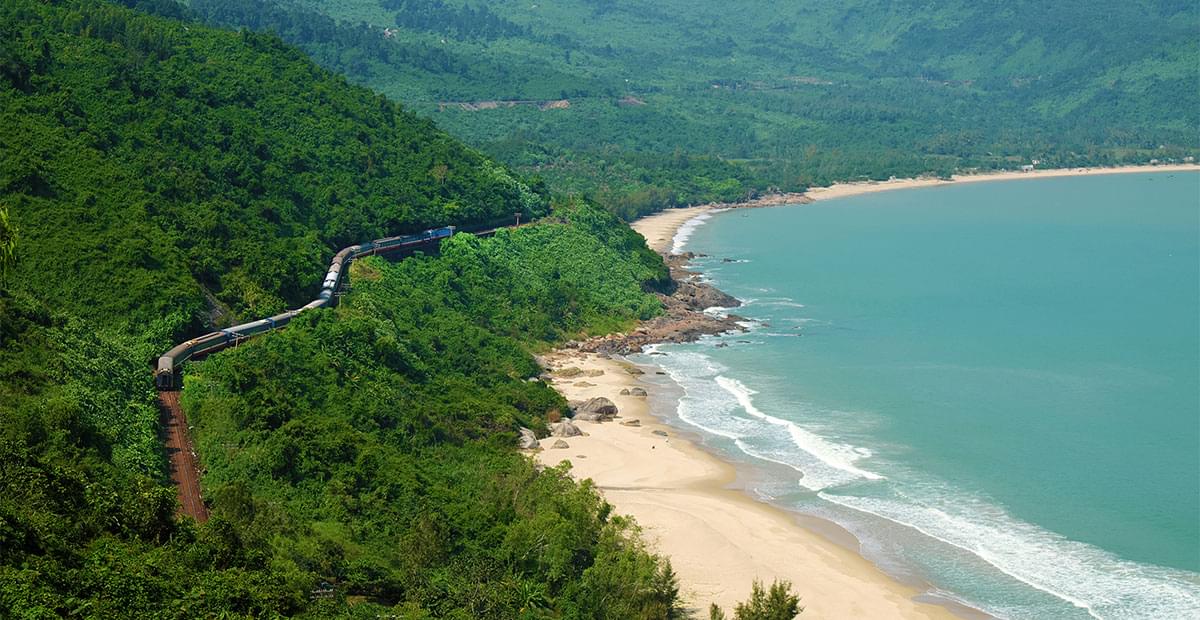 The COVID-19 pandemic has disrupted many aspects of life, including international travel and vacations. This period has certainly been difficult for everybody. However, vaccines are here, the pandemic is likely in its last few months, and travelers can soon start their next adventures. 
One great option for your first trip after COVID-19 is Vietnam. The country has delicious cuisine, friendly people, and a beautiful coastline. In the post below, we highlight the best beaches in Vietnam for your 2021 travel plans. 
Ba Dai Beach
Ba Dai Beach is a beautiful getaway between Nha Trang and Cam Ranh. Travelers love the fresh seafood restaurant along the beach, and the gentle waves are a lot of fun for beginning surfers. The north end of Ba Dai Beach is the most protected area of the bay, and the calm waters are great for families. Visitors can stay at the nearby The Anam hotel and grab a meal at the stunning Blu Lobster restaurant.
Dam Trau Beach
Dam Trau Beach is in Vietnam's famous Con Dao island archipelago. Visitors rave about the beautiful views of the ocean meeting the lush green mountains. Dam Trau Beach also has an up-close view of landing planes, which can provide great photo opportunities. We love the Dam Trau Village Restaurant, and a stunning resort nearby is the Six Senses Con Dao.
Nha Trang Beach
Nha Trang is an exciting coastal city with six kilometers of beaches, and the beaches at Nha Trang are some of the top beaches in Vietnam. The beaches are easy to access, and travelers can find a range of shops and restaurants along the coastline. For partygoers, there are also several fun bars and nightclubs along Nha Trang Beach. Check out the Feast restaurant for a beautiful seafood buffet. For a place to stay, check out the Galliot Hotel.
Ganh Dau Beach
Ghan Dau Beach is on Vietnam's largest island, Phu Quoc. Visitors love taking pictures on Phon Quoc island with idyllic wooden fishing boats and Cambodia in the distance. After a day at the beach, visitors can check out the Ganh Dau town markets and restaurants. Travelers love the Bien Hai Quan restaurant and its stunning view of the nearby Cambodian islands. For an affordable place to stay, check out the charming Ancarine Beach Resort.
Doc Let Beach
Doc Let Beach is a great place to unwind and enjoy Vietnam's natural beauty. Beachgoers love the fine and soft sand and safe waters. Sometimes travelers can experience bioluminescent plankton light up the shoreline at night. For a great beachside stay, check out the Some Days of Silence Resort. For a delicious meal in Doc Let, visit the Cafe U Tena.
Nha Cu Beach
Nha Cu Beach is on the beautiful Binh Ba island. Binh Ba island is a bit off the beaten path, so while it requires a bit of travel, the secluded beaches offer a break from crowds. Visitors enjoy sunbathing, motorcycling, and snorkeling around the island's stunning coral reefs and clear blue waters. The Blue Ancho Lodge & Cafe is a fantastic seaside getaway on Nha Cu. 
Cat Ba Beach
Cat Ba Beach is just off of Ha Long Bay. People can enjoy the beautiful sand while taking in the stunning scenery of the bay's many islands. Travelers enjoy sunbathing and cold cocktails from the surrounding restaurants and bars. Check out the nearby Casa Bonaita for a great meal. A popular nearby hotel is the Cat Ba Sandy Beach Resort.
Your 2021 trip to Vietnam
The past year has certainly been an experience, and travelers everywhere are looking to get back on planes soon. Be sure to check out Vietnam as a destination for your 2021 travel plans. Backpackers and travelers looking for a luxury vacation alike can find an ideal itinerary in Vietnam.
Planning is key to getting the most out of your trip. You can learn more about traveling in Vietnam with our Vietnam travel guides. Also, check out our Vietnam travel tips. You can learn more about the best times to visit Vietnam by region and review our guide on Vietnam vacation costs. You can also check out our guides on eating in Vietnam and our article on customs and etiquette in Vietnam.
How to get a Vietnam Visa
To enter Vietnam, most travelers will need a visa. However, getting a Vietnam visa is easy with our online Vietnam visa application. Our team will help take care of all the details so that you can get your Vietnam visa on arrival. Check out our page on the Vietnam visa application to learn more. We also have country-specific pages for United States citizens, Australian citizens, and German citizens. If you have any questions about applying for a Vietnam visa, call our team at (+84) 832 320 320 or contact us online. Our team is always happy to help, and we have assisted thousands of travelers with the Vietnam visa application process. If you are ready to get started now, apply online here.