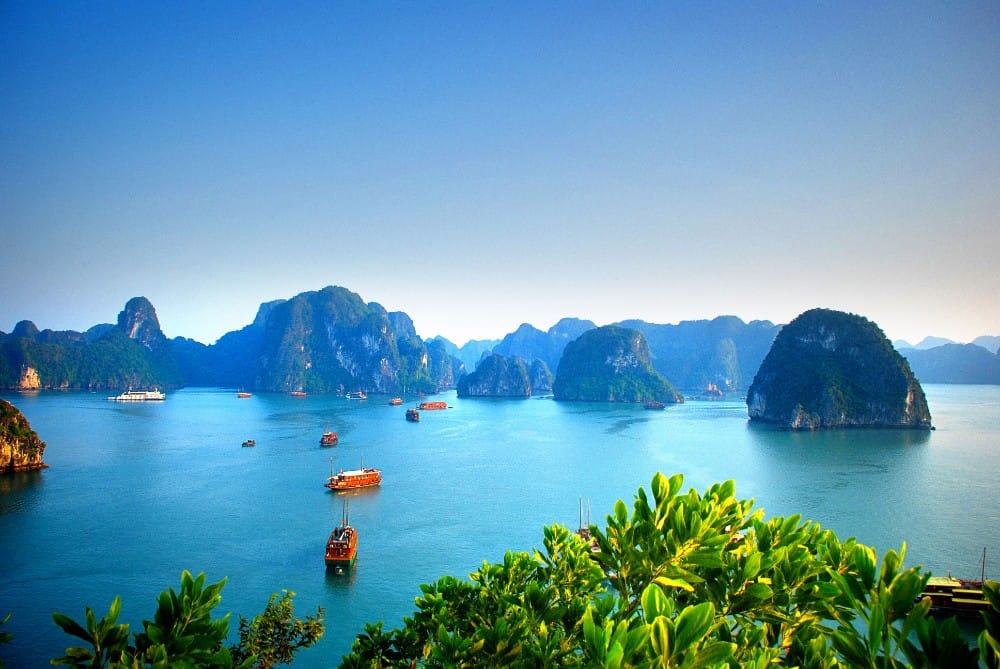 It is hard to believe that 2020 is – thankfully – almost over. This year has definitely been eventful, and the COVID-19 pandemic has certainly added a crazy twist since the early spring. Many people have had to cancel, postpone, or limit their travel plans this year with the pandemic. In some cases, governments banned people from traveling entirely.
While this year has been tough, it appears that we are rounding the corner on the pandemic and will soon have a vaccine. With a vaccine, people can protect themselves and others from the virus and start to get back to normal life. Part of getting back to normal includes getting back to traveling! In this post, we share a few things to consider when making your 2021 travel plans.
Travel bans and visa requirements
It is excellent news that a vaccine will soon be available for the coronavirus. However, it is important not to expect travel restrictions to end immediately when the vaccine is available. Likely, travel restrictions will lift gradually, and people who intend to travel during 2021 should carefully research COVID travel restrictions and guidelines for the countries they plan to visit.
One topic to research, in particular, is the destination country's visa requirements. Many countries have changed their visa requirements during the pandemic, and travelers must be up-to-date with those changes. Additionally, some countries and agencies may face delays in processing visa applications or require a 14-day quarantine as part of the immigration process. If you plan to travel during 2021, it is best to research travel requirements and start your visa applications as soon as possible before your trip.
Book travel early for the best price
Airfare prices have been all over the place this year. At first, air travel ticket prices dropped significantly in the spring after many travelers canceled their trips. However, many ticket prices sharply increased soon after as airlines limited the number of planes in operation. 
Looking ahead towards traveling in 2021, travelers should consider that flight prices may rise significantly after the pandemic subsides. Many people have been itching to travel, and when the vaccine is available, many travelers will want to get on their next adventures as soon as possible. Accordingly, this potential increase in demand may cause flight tickets to become quite expensive. 
To avoid price increases as post-pandemic flights become booked out, travelers should book their flights early. Travelers can lock in current prices now, and they can also make sure that they have a seat! Some analysts predict the third and fourth quarter of 2021 to be an extremely busy travel season. 
Take this time to make your dream itinerary
While the pandemic has been tough on everyone, it is important to always look on the bright side. Even though you may be staying home and not be able to get on a plane just yet, your next trip will be here before you know it! You can take this time at home to make your dream itinerary and make sure that you get the most out of your next trip.
As you surely remember from your last trip, travel destinations always have more to do and explore than time allows. By planning your itinerary well in advance, you can research each location of your trip thoroughly to ensure that you do not miss anything exciting. Instead of just focusing on where to stay and what to see, you can focus on finer details, such as places you want to eat at and foods that you want to try. Making an itinerary can be fun, and it always enhances the travel experience. You can take advantage of the downtime before your trip!
Tips on how to travel safely during COVID
Many people may wish to take a trip right now and travel during the pandemic. Travel is certainly possible for many destinations, and travelers can take several precautions to ensure that their trips are as safe as possible. Of course, travelers need to take the usual precautions of wearing masks, social distancing, and washing their hands with soap or hand sanitizer. Travelers can also take steps to ensure their safety by gathering health insurance documents and ensuring they have international coverage. Before their trips, travelers can research in-network testing sites, clinics, and hospitals at their travel destinations to make sure they know where to go in case of a health emergency.
How we help travelers with post-pandemic plans
At Vietnam Visa, we have helped many travelers navigate recent changes in travel and visa requirements. In many cases, the pandemic has made sorting out travel details challenging. However, with proper planning, travelers can ensure that they know what to expect and that their trip goes smoothly.
If you are considering travel in 2021, check out some popular tourist destinations in Vietnam, and learn more about how to get a Vietnam visa. Trips to Vietnam remain popular among travelers on all budgets, and we look forward to hosting even tourists in 2021.