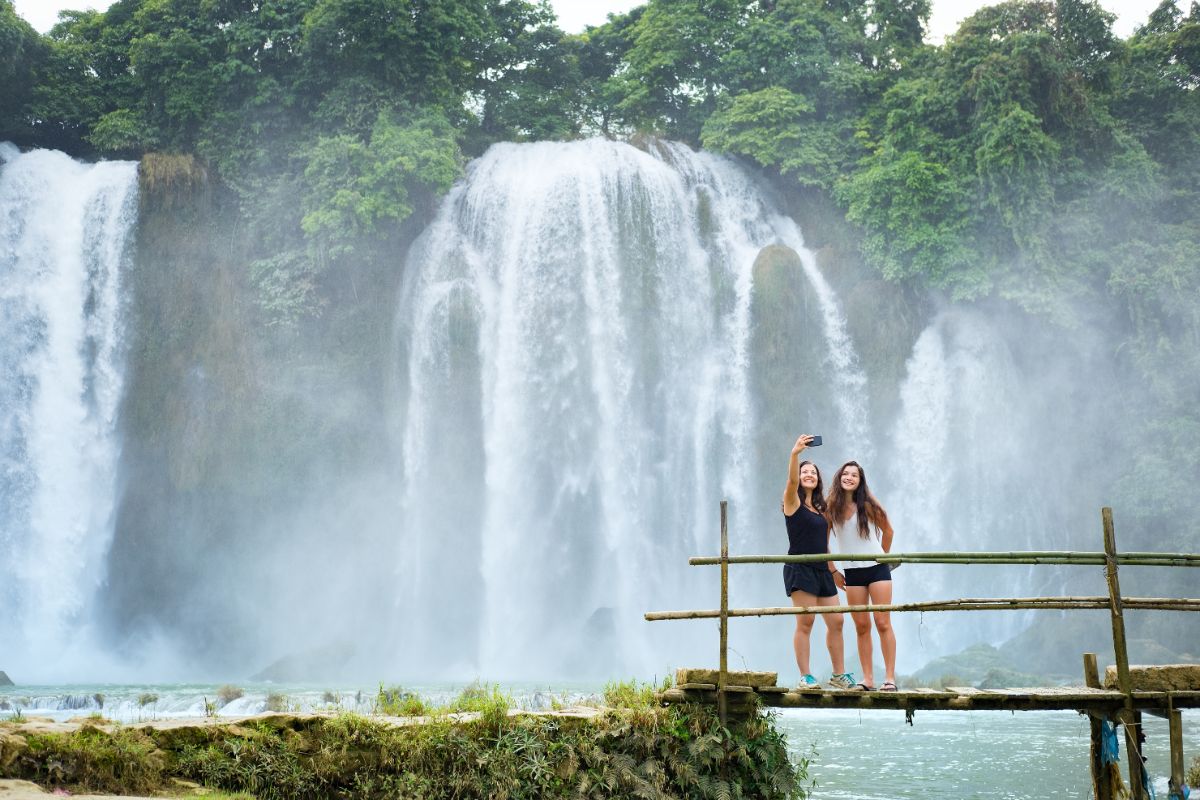 Vietnam has become an increasingly popular tourist destination for Australians. The beaches are beautiful, the cuisine is delicious, the locals are welcoming, and the country is relatively closeby. Whether you are looking to splurge on a luxurious getaway or you are a backpacker on a budget, Vietnam is an ideal location for your next holiday. Take a look at our Vietnam travel tips below to make the most of your trip.
Flying to Vietnam from Australia
Our first tip is to book your flight early! If you book in time, flights from Australia to Vietnam can cost as low as 500 AUD round trip. With a quick connection, Australians can book flights to Vietnam from almost any major airport in the country, and altogether the journey takes eight to fourteen hours. For travelers who want to minimize flying times, Sydney and Melbourne's airports offer direct flights to Ho Chi Minh City via Vietnam Airlines and Jetstar.
What to Pack When Traveling to Vietnam
To pack for Vietnam properly, you will need to consider the months and locations of your travel. Vietnam has a variety of weather patterns and microclimates. Generally speaking, you should pack breathable clothing for daytime hours, and you should also bring a light jumper to keep you warm at night. Also, be sure to bring clothing that falls below the knee if you plan to visit any pagodas or other religious sites.
You should also pack enough of your prescription medications to last for your entire trip. You may not be able to find your specific medications in Vietnam, and the local chemist may not be able to fill your international prescription.
Where Australians Should Go on Their Trip to Vietnam
All trips to the country should include a stop at one of Vietnam's top beaches. We particularly recommend beaches on Phu Quoc Island and the Con Dao Islands. The natural beauty, crystalline waters, and relaxing atmosphere contribute to an unforgettable Vietnam experience.
We also recommend a visit to Ha Long Bay. The bay is a UNESCO World Heritage site, and tourists often experience the bay on a picturesque, red-sailed "junk" boat. Some of these boats offer multi-day cruises along Ha Long Bay's beautiful islands and nearby towns.
If you are an adventurous traveler, we recommend visiting the Hang Va cave system in Vietnam's Phong Nha-Ke Bang National Park. To access the cave, travelers hike through several miles of the thick jungle before descending 15 meters valley to the cave's entrance. You will certainly have a story for your mates back home!
What to Eat During Your Time in Vietnam
Vietnam has a unique cuisine that combines classic southeast Asian spices with influence from France's 100-year occupation. Of course, you will need to try traditional Vietnamese pho on your trip. The classic mix of rice noodles in a soup of beef, onions, bean sprouts, basil, and lime will nourish you after a long day of hiking. We also recommend trying Bánh xèo, which is a rice-flour crepe packed with a variety of vegetables and meats. The popular Vietnamese meal is a classic display of Vietnam's fusion of Southeast Asian and French influences. Also, if you need a quick shot of energy, we highly recommend trying a Vietnamese iced coffee, known locally as cà phê sữa đá. It will be enough caffeine and sugar to keep you going for hours!
How Much Money Should I Budget For My Vietnam Trip
Vietnam is incredibly affordable, and while visitors can certainly live in luxury if they choose, Vietnam is an excellent option for budget travelers. For accommodation prices in Vietnam, travelers can stay in clean and safe mid-range hotels for around $20 on the lower end to $80 on the higher end. For food, travelers can expect to pay between $3 and $5 per meal at Vietnam's famous street food stalls or between $5 and $10 per meal in an air-conditioned restaurant.
Remember that cash is the dominant form of payment in Vietnam. You should always have cash on hand, and you should have most of your cash in smaller bills. Sometimes, a local vendor may not have change for a large note. Also, if you find your self shopping in a local market or a floating market in the Mekong Delta, do not be afraid to bargain in Vietnam. Shop owners expect to bargain, and the listed price is often three times market value.
Start Preparing For Your Trip to Vietnam Today
Hopefully, the above travel tips for your trip from Australia to Vietnam will help you plan the perfect holiday. Vietnam has a ton to offer tourists from Australia, and the country is just a short journey away! After you plan an itinerary and book your flights, you will need to apply for a visa to Vietnam. Check out our page on how to apply for a Vietnam visa to learn more.