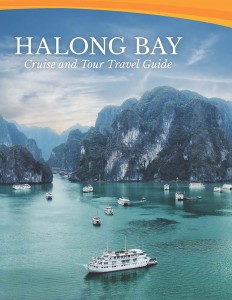 As more people get out and explore the wonders of the world, Vietnam has become a popular tourist destination for global travelers hoping to catch a glimpse of all the natural and cultural treasures the country has in abundance.
Vietnam is a beautiful country. Bordered on the east by the South China Sea, and on the west by the countries of Laos and Cambodia, Vietnam juxtaposes modern cities and rural villages nearly untouched by time.
Halong Bay is located on the northern coast in the Gulf of Tonkin, about 180km (106 miles) from Hanoi, with a travel time of between three to four hours along a straight and level, though at times bumpy, road. You can also find 30-minute flights between Hanoi and Halong Bay that reduce travel time, leaving you with more energy and available hours to explore the sights of the bay.
A Must See According to the Locals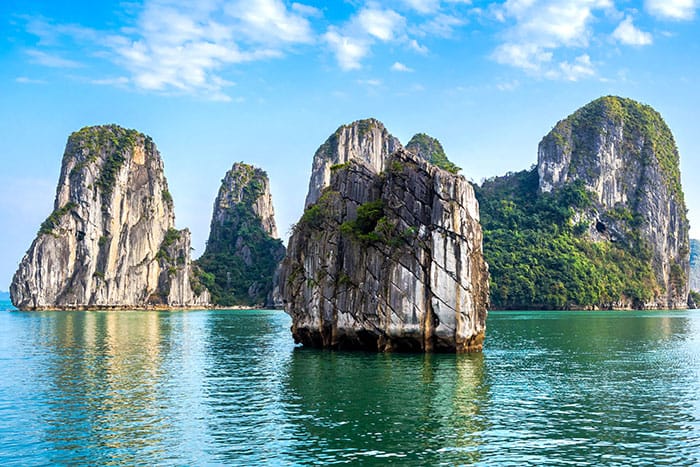 Even the locals do not consider a trip to Vietnam to be complete until you have visited Halong Bay. Drink in the breathtaking sights of the vegetation-topped limestone karsts and islets jutting out into the emerald-green waters. Whether there is a light mist or the sun is shining, it is a singular experience to glide between the karsts, as if moving through a gigantic maze.
While Halong Bay has been an extremely popular nature site among global tourists for decades now, even the crowds and boats cannot diminish the awe-inspiring scenery. Once on the water, you can genuinely enjoy the tranquility of this ancient and mystical place.
The Magic and History of Halong Bay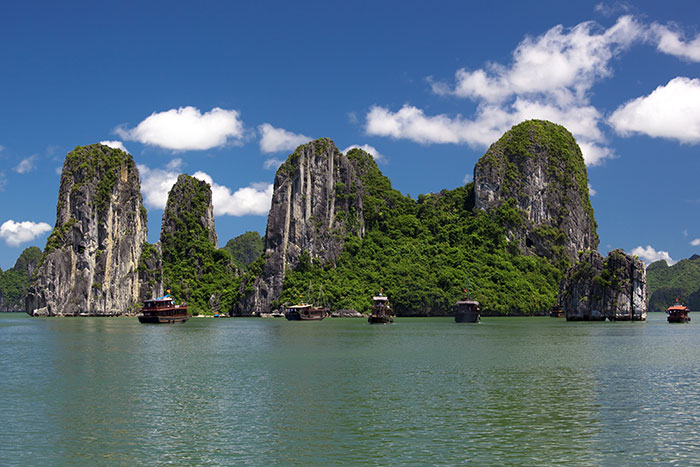 Halong Bay has a long and storied history among the Vietnamese people. The bay waters themselves support a remarkable number of marine species, including 200 species of fish and over 450 species of mollusks. The over 1600 karsts and islets are home to hundreds more species of animals and birds. Fishing boats have plied the waters here for centuries. Floating fishing villages that farm fish, shellfish, and pearl oysters are now a regular stop for many cruises and boat tours.
Archeologists have discovered human habitations within the caves of the karsts of Halong Bay dating as far back as about 25,000 years ago. Since then, the water levels have risen to cover the floor of the bay, leaving only the jutting cliffs above the sea's surface.
Protected by Dragons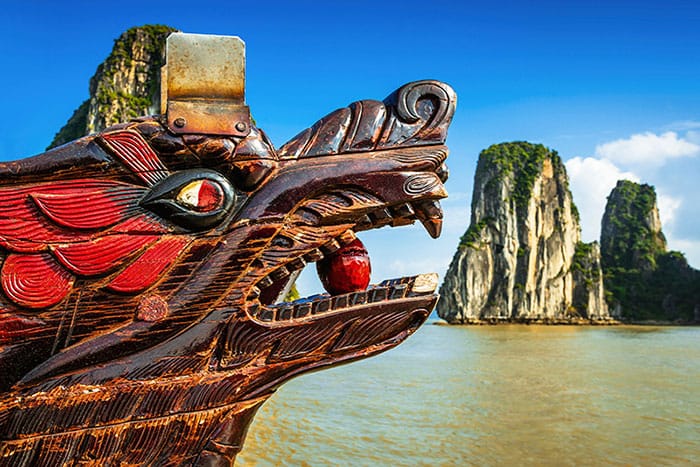 Halong Bay's Vietnamese name, Vinh Ha Long, means "bay of the descending dragons." Legend tells the story of the earliest settlers to the land, who were worried and harassed by invaders coming from the north on ships into the bay. Seeing the plight of the people, a family of compassionate dragons swooped down over the bay and spat chunks of emerald and jade from their mouths to block the invaders' ships. The dragons' intervention saved the people, and the invaders were repelled, their ships destroyed. The dragons decided to take human form instead of returning to heaven, and they continued to love and serve the people for years. Over time, the emerald and jade walls turned into the limestone karsts that we see now.
Islands of Limestone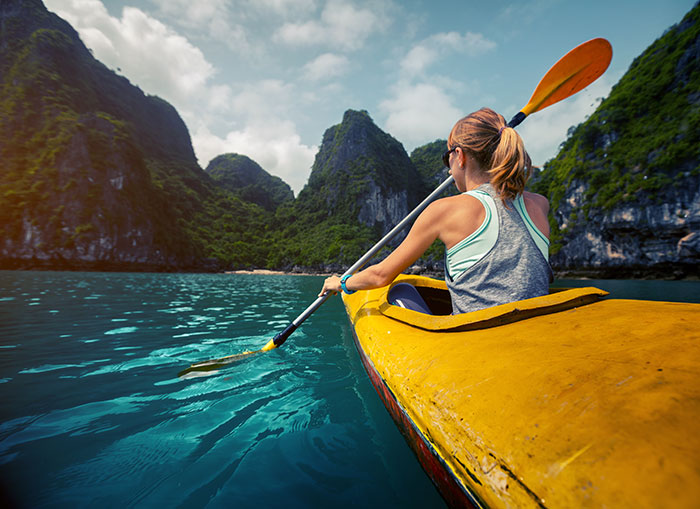 The islets that are centered in Halong Bay are made of limestone and are examples of drowned limestone karsts. Because limestone is highly porous and soft, it is easily susceptible to the carving forces of water. The rising and falling water levels have dramatically shaped the bay over millions of years. The two main types of limestone formations that make up the karsts are fengcong, which contain clusters of conical peaks, and fenglin, isolated towers. Due to their sheer, cliff-like sides, most of the karsts are uninhabited except by dozens of species of animals and birds. However, several of the islands are large enough to support small cities, such as Cat Ba Island.
Within the centers of several karsts, the water has carved out fantastic caves, several of which have been turned into tourist destinations. On others, you will find hidden lakes. Jungle vegetation flourishes on the karsts in this tropical climate.
A UNESCO World Heritage Site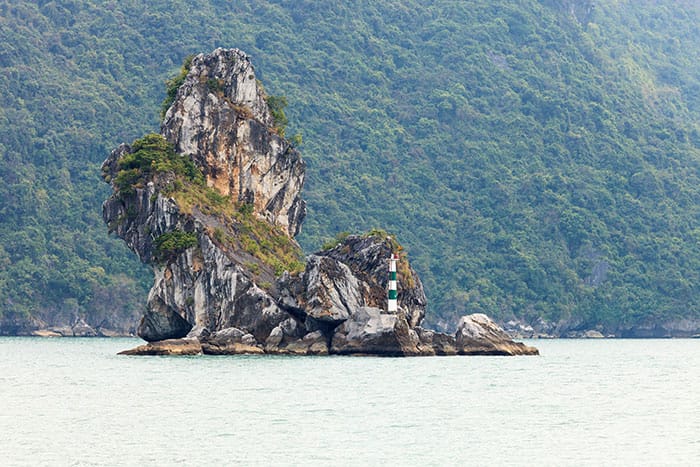 Halong Bay was made a UNESCO World Heritage Site in 1994, and in 2012, it was given a spot on the New 7 Wonders of Nature list.
Famous Sites in the Bay
Taking a cruise on the water among the karsts is one way to see the beauty of the bay, but Halong Bay is also home to caves and other wonderous sights.
Sung Sot Cave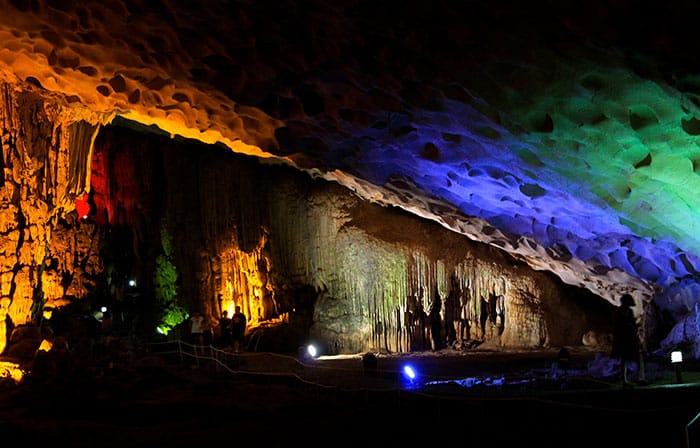 One of the most famous sights of Halong Bay is Sung Sot Cave, located on Bo Hon Island. The cave is around 10,000 square meters large and contains three rooms or partitions, which are linked by a smooth walkway. Each of the rooms contains hundreds of stalagmites and stalactites. The cave is colorfully lit with artificial light that highlights the rocky walls' interesting features. A knowledgeable guide can give you great insights into the cave's history as well as help you find the mystical shapes and figures in the cave's walls.
The last room is lit by hazy sunlight streaming through a natural skylight in the cave's ceiling. The 100-foot ceiling is solidly supported by a fantastic rock pillar. The skylight also acts as the cave exit.
The approach to the cave is a series of steps. The first series of steps climbs up to the mouth of the cave itself, and the second series drops you down to the cave floor. You will also need to climb steps to exit the cave. If you have trouble walking or climbing, be aware of this fact.
Cat Ba Island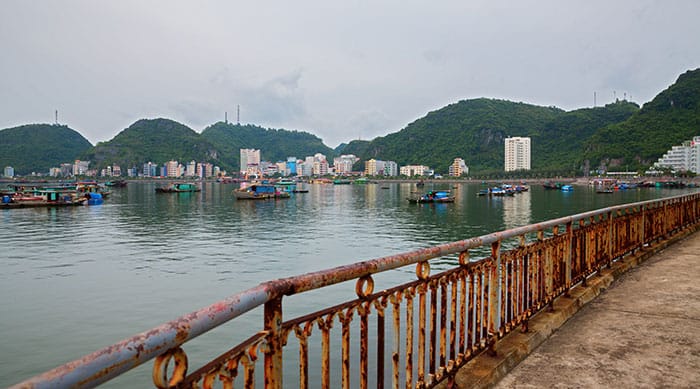 Cat Ba Island, one of the largest islands of Halong Bay and one of the bay's only populated islands, is the most popular overnight destination for multi-day cruises. Home to six communities and around 13,000 residents, half the island has been designated as a national park. Cat Ba town, on the southern tip of the island, is home to most Cat Ba Island's residents as well as its hotels, motels, and restaurants. The town continues to grow as more hotels and resorts are built to accommodate the more than 350,000 visitors it hosts each year.
Visitors can enjoy the island-wide free wi-fi as well its beautiful national park, home to the endangered and endemic Cat Ba langur. You can also visit Hospital Cave, which served as a bomb-proof hospital during the Vietnam War, and Cannon Fort, which gives you a stunning view of the island and nearby Lan Ha Bay.
According to legend, Cat Ba was named after three Tran Dynasty women who were killed, their bodies thrown into the sea. Later their bodies washed up on three different beaches of the island, Cat, meaning sandy, and Ba, meaning women. The bodies were found by fishermen, who then built three temples to honor each of the three women.
Dau Be Island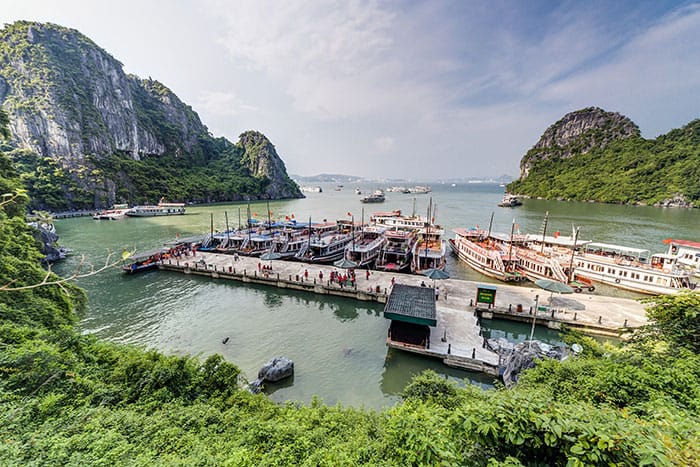 Massive Dau Be Island stands as a sentinel in the southeast part of Halong Bay. The island's sheer mass is enough to help prevent surge waves from the east from entering the bay.
The interior of Dau Be Island contains the magical Ba Ham Lake. Accessed only by kayak or canoe through a rocky tunnel into the island's interior, the lake is comprised of three round pits joined by a meandering path. The walls around the lake are vertical cliff faces, home to a diverse population of flora and fauna, including yellow-haired monkeys.
Dau Go Cave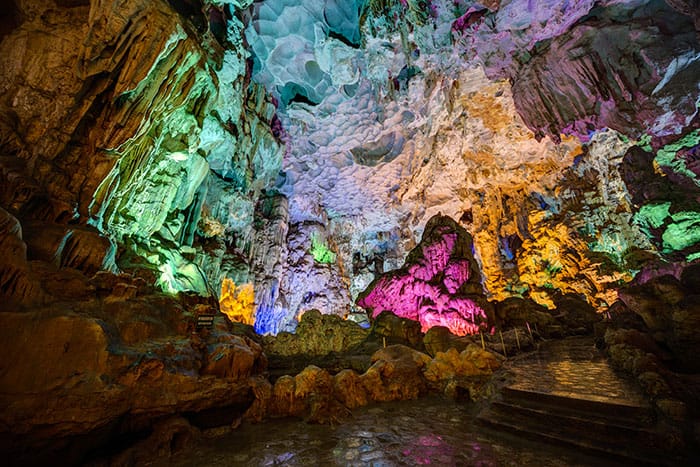 The second of Halong Bay's most famous caves, Dau Go, is located on Driftwood Island, so named because a 13th-century general hid ironwood stakes here before planting them in the bed of the Bach Dang River to sink the ships of Yuan-Mongolian invaders. The cave itself is massive and contains three main parts as well as dozens of naturally ornamented stalagmites and stalactites. Natural and artificial lighting helps highlight the curious forms on the walls, stalagmites, and stalactites, suggesting human and animal figures.
Like Sung Sot Cave, entry to the cave includes two series of steps—one up to the mouth and one down to the floor of the cavern.
Floating Fishing Villages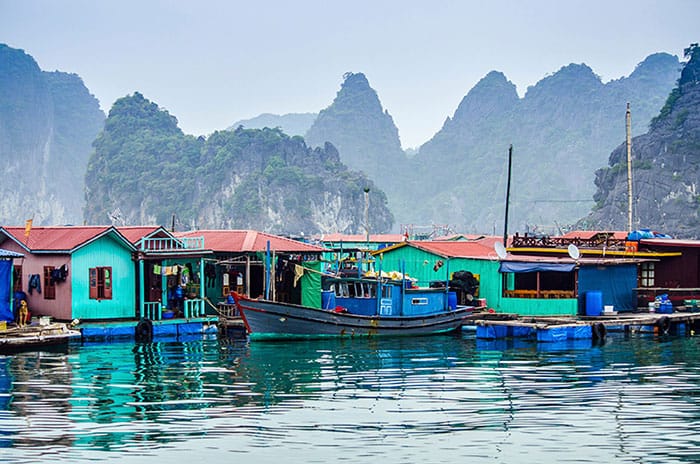 Fishing is an ancient trade in Halong Bay due to the bay's remarkably diverse and numerous species of sea life. Today, fishing families have created floating villages by lashing together a series of boats and wooden walkways. These villages specialize in farming the fish in the bay as well as tending oyster beds for their pearls. Cruise boats often include a stop at a fishing village as part of the itinerary. Here visitors can speak to the villagers, purchase fresh seafood and have it cooked to order on their boats, or browse through the selections at the gift shop.
Cruising the Bay
The best way to visit and enjoy Halong Bay is to take a cruise. Cruising boats are plentiful, so there are options when it comes to choosing which one will best suit your budget and your traveling situation. If you are new to Vietnam, do your research before booking a cruise.
1- to 5-Star Cruises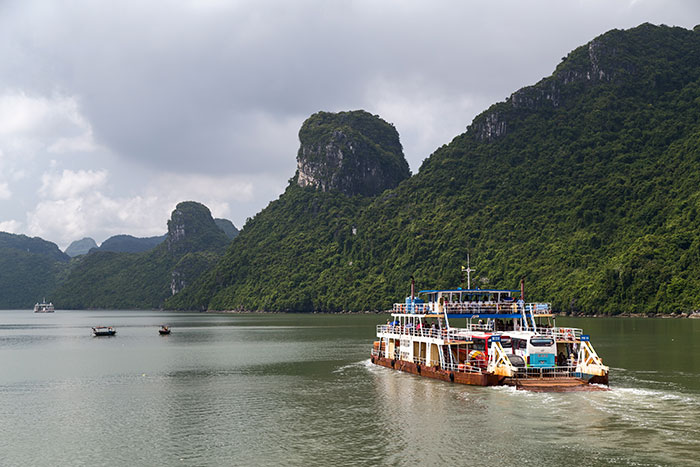 Cruise boats range from dilapidated old hulks that cram in the day-trippers to elegant ships that cater to your every need. Along with the variety of boat and operator standards, you will find a variety of prices.
Cruises are grouped into one of the following categories:
Day trips
Two day/one night
Three days/two-night excursions
Though every price can be negotiated, there are things you should be aware of:
The province does not have strict standards for cruise boat safety. People have lost their lives when old, unsafe boats have gone down in the bay.
You will get more consistent standards of service with established cruise operators, such as Paradise Cruises, Emeraude, Indochina Junk, Emotion, Oriental Sails, or Bhaya.
There is nothing wrong with getting a discount cruise, but make sure you ask for the itinerary. Budget cruise operators often change the itinerary on a whim to cram more people onboard. If you have a flexible schedule and a laid-back temperament, you will see these changes as more of an adventure than an annoyance.
Budget cruises are one and two-star cruises. They cost little, but you will get the service, food, and accommodations you pay for. Budget cruises are better for single travelers, couples, or small groups with no small children, a flexible schedule, and no physical impairments that hinder mobility, as you may be asked to cross several boats to get to your cruise boat or back to the dock.
Mid-range cruises fall into the three-star category and are ideal for those without a large travel budget but who want quality food and accommodations, as well as those traveling in family groups and/or with children. Most people choose a mid-range cruise as the best compromise between budget and comfort. You can get a great cruise this way.
Deluxe cruises are four and five-star experiences, and these cruises can be luxurious indeed! Deluxe cruises offer exquisite service, beautiful accommodations, elegant and delicious food, and extra amenities like cooking classes, dinner in one of the famous caves, or private kayaking and swimming experiences. Cruising in this kind of comfort can cost you, but it is a great option for senior citizens with mobility problems, family groups, and those who like consistency and predictability.
DIY Tour Tips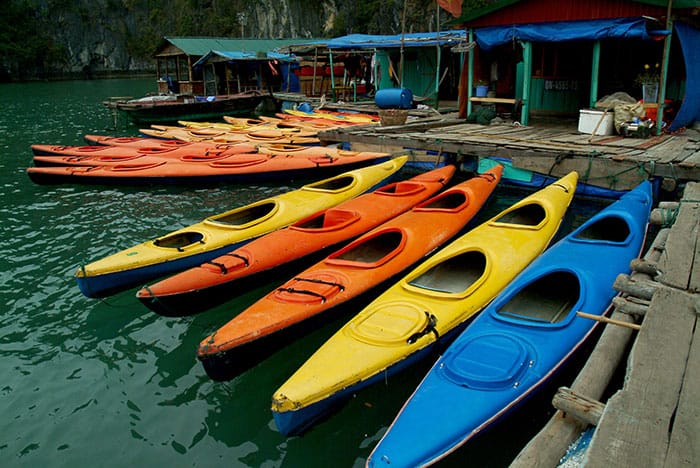 You do not have to stick with a cruise company to get the most out of a trip to Halong Bay. Adventurous and experienced travelers can cobble together a DIY to get exactly what they want without being hampered by others' schedules. Mini-buses, buses, and taxis all offer transportation to and from Hanoi and Halong Bay, where you can haggle with cruise operators at the wharf to get a competitive price to your destination or get a ticket for transportation directly to Cat Ba Island and bypass Halong Bay City entirely. DIY travelers can decide whether to stay in Halong Bay City before boarding a boat to take them to Cat Ba Island or other Halong Bay destinations. The only caveat is that you will need to pay for each meal, site, or activity separately rather than getting a package deal on a cruise boat, but you will also be free to choose where to go and how long to stay.
Booking Your Trip to Halong Bay
Online or In-Person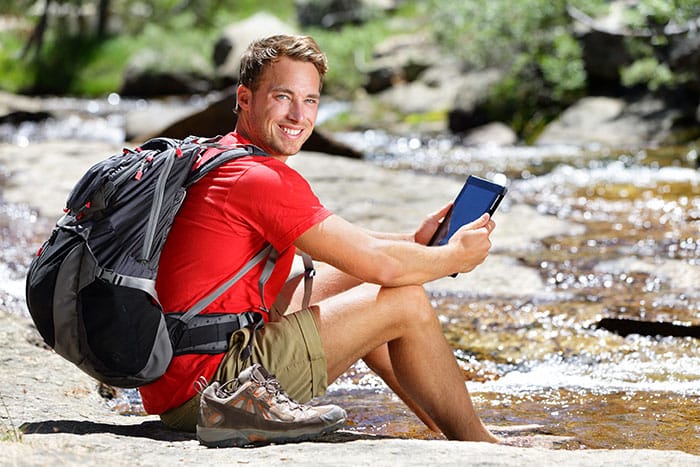 You have two options for booking your cruise in Halong Bay: online or in person. There are advantages and disadvantages to both.
Booking online allows you to view images of the boat's rooms, dining area, and food offerings. It also allows you to see the itinerary and make any special requests you may have. But, booking online does not allow you to negotiate a price, so you will pay top dollar for your cruise. If you want security and stability, however, the money is well worth it for the peace of mind that you are traveling with one of the established, stable cruise operators. Be aware that high-end deluxe cruises fill up quickly, so book as far in advance as you can to secure your spot.
To save money, you can book a cruise in person, either in Hanoi or on the wharf of Halong Bay City. Negotiating on the dock is an adventure, and we recommend not undertaking this when you have small children in tow. Most Hanoi hotels have a desk you can view and book cruises, and while you might pay more than going to a travel agent and haggling over price, you will not have to worry about any bait-and-switch situations. Plus, it is faster and easier than running from travel agency to travel agency.
If you love to negotiate a bargain, you can ask hotel staff for recommendations for good travel agencies and then go directly to the travel agency to book a cruise. This gives you the opportunity to haggle over the price a bit and find the best cruise for the best price. Hanoi is full of travel agencies, so feel free to shop around and get an idea of a fair price for the type of cruise you want. Reputable travel agencies are your best bet here.
Obtaining a Visa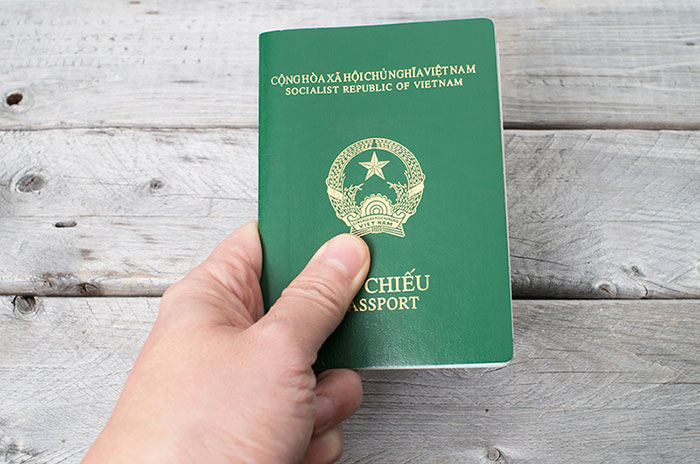 A trip to Vietnam is not complete without a visit to Halong Bay, a magical place with its hundreds of limestone karsts jutting out of an emerald-green sea. Waters teeming with fish, the jungle vegetation of the karsts, islands alive with a wide array of animals and birds, and legends of benevolent dragons give Halong Bay the feeling of being in another world.
Most travelers to Vietnam will require a visa to explore the country. Fortunately, visas are not difficult to obtain. Vietnam Visa makes applying online easy, quick, and affordable. Although visas can be issued on an emergency basis, it is a risky proposition. If you land on one of Vietnam's public holidays, you could be out of luck and will have to fly out of Vietnam or wait in the airport for a visa to be approved. The better option is to obtain a visa at least two weeks in advance of your arrival date, so you can enjoy your Vietnam trip stress free.