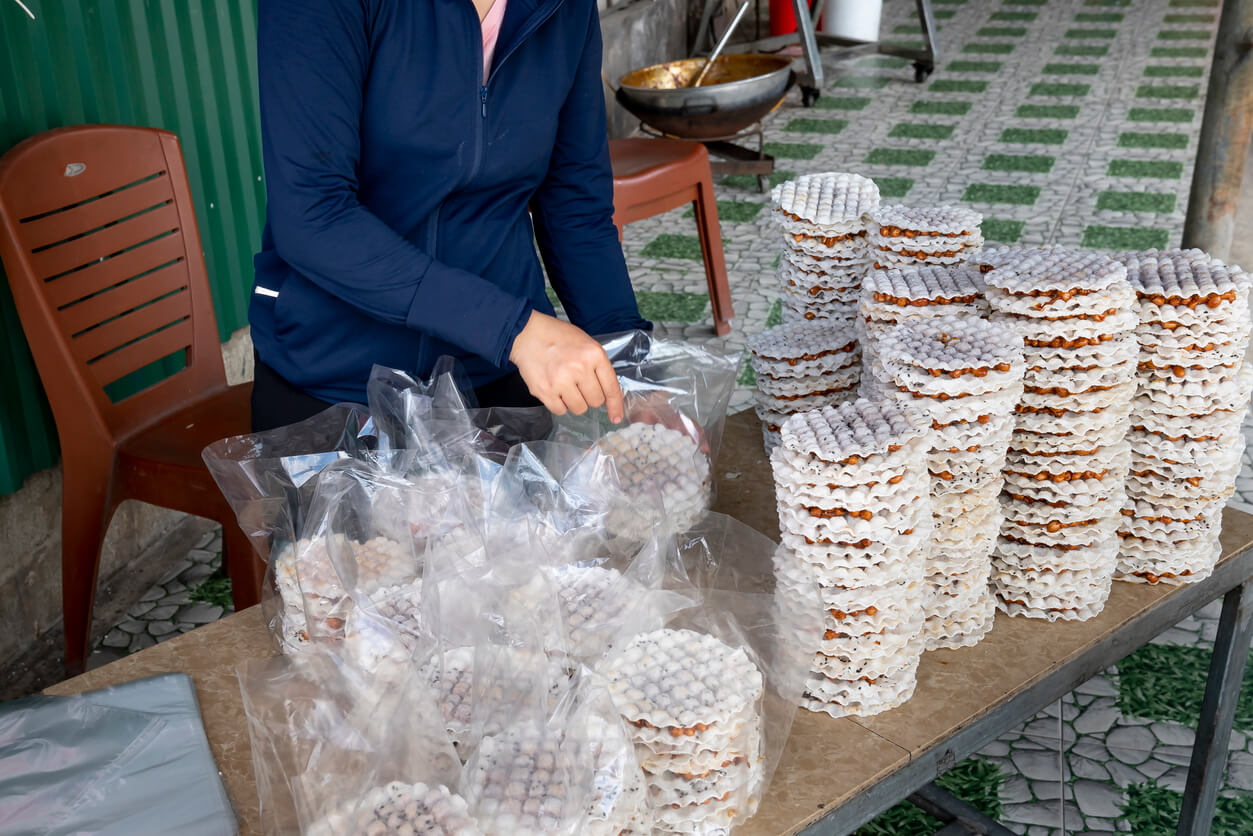 Bordered by the Eastern Sea, the city of Hà Tĩnh is an amazing place to visit in Vietnam. The community is home to fascinating history, fun activities, and delicious places to eat.
Check out this guide to learn about the best food in Ha Tinh that's worth a try.
About Ha Tinh
Located along the north-central Vietnam coast, Hà Tĩnh (Ha Tinh) is a beautiful place. Locals have a noticeable accent for the region, which is often called "Nghe Tinh" because of its close proximity to the city of Nghe An. The area is about 340 km to the south of Hanoi, directly north of Quang Binh and east of Laos.
The city is divided into 13 subdivisions known as districts, including Cẩm Xuyên, Can Lộc, Đức Thọ, and more. Some of the best places to visit in Ha Tinh are Vũ Quang Garden, Đèo Ngang pass, La River, and Thiên Cầm beach.
Best Types of Food in Ha Tinh
Looking for the top Ha Tinh food to try during your visit? This list will give you a good idea of where to start once you arrive.
Banh mi ram
The local fried spring rolls known as banh mi ram are among the most popular foods in Ha Tinh. Banh mi ram has a flour shell with your choice of meat inside, with options ranging from pork and fish to others. Locals like to add garlic or dip the spring rolls in fish sauce for extra taste.
Phuc Trach Grapefruit
If you like the sweet and sour taste of grapefruit, then you'll love Phuc Trach grapefruit. It has a light flavor and represents a local pomelo variety from the Huong Khe district. Phuc Trach is a pleasant fruit on its own but is also used as a side dish, in meals, and as a tea.
Cudo candy
When your sweet tooth kicks in, it's time to try some cudo candy. This sweet treat has a filling of molasses with peanuts and fresh ginger. The outer shell is crunchy, and when you take a bite, you'll enjoy a blend of sweet and spicy flavors. Depending on where you get it, you may end up with a different type and flavor, as everyone makes it differently.
Cooking Classes in Ha Tinh
There are plenty of great places to find good food in Ha Tinh. But even better than that is learning how you can make the cuisine yourself by taking local cooking classes.
Cooking Class with Rowboat Ride
If you want an all-inclusive experience, this exciting cooking class spans 5 hours' worth of activities. You'll go on a boat ride that includes fishing, followed by a visit to a local market to pick up the other ingredients you need. You will then be instructed by a chef as they guide you through the recipe before sitting down to enjoy the meal.
Thuan Tinh Island – Cooking Tour
Not far from Ha Tinh, the nearby Thuan Tinh Island offers a fun and unique cooking tour for visitors. They offer daily classes where you start by picking up the supplies from a market, followed by a 30-minute riverboat ride to the island. There, you'll switch to a rowboat to traverse through water coconut trees before arriving at the location of the class. During the session, you'll snack on cake and tea while preparing the local Ha Tinh food.
Don't Miss Out on Delicious Ha Tinh Food
The historical area of Ha Tinh is filled with culture, attractions, landmarks, and great food. If you're planning to visit this enjoyable city, make sure you try some of their local cuisines and take a cooking class, so you take some of it home with you.
Vietnam Visa
Are you ready to plan a trip to Vietnam and enjoy the amazing food scene? If so, make sure to apply for a Vietnam Visa online today.