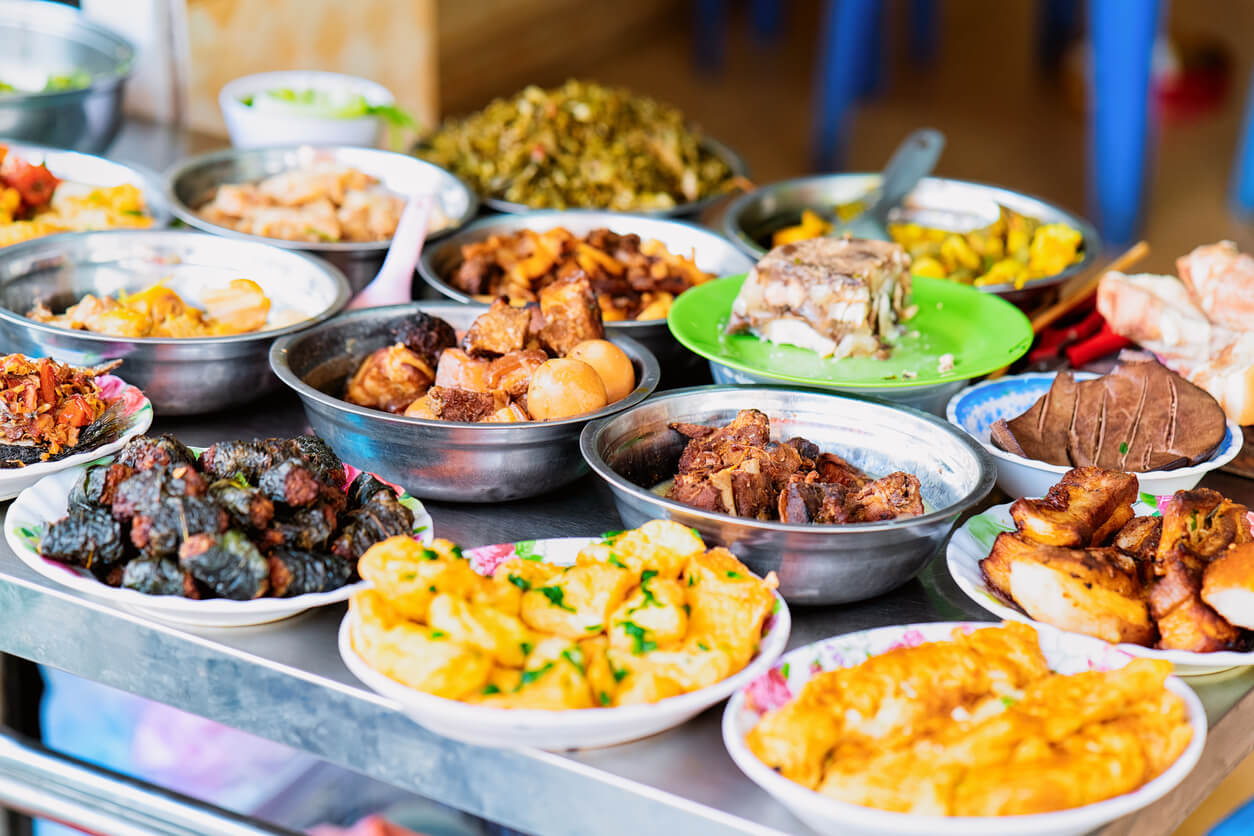 Known for the Imperial Citadel of Thang Long and other historic locations, Hanoi is also famous for its French, Chinese, and Russian influences. Thanks to all of these cultures, the food in Hanoi is popular among foodies. Whether you want to learn how to cook Hanoi food or just want to eat it, there are plenty of options available.
About Hanoi
The Hanoi food culture developed over thousands of years. Originally settled during prehistoric times, this city was a popular nexus for Chinese conquerors. In 1010, the first ruler of Vietnam's Ly dynasty picked this city as his capital.
More recently, Hanoi was subjugated by French colonial rule. You can still see the French influence on the architecture and food in Hanoi. Later in World War II, Hanoi was also occupied by the Japanese.
If you want to explore Hanoi's past and present, you can check out this ancient city's resplendent parks, trendy cafes, and beautiful architecture. You can learn about the area's history at the Hoa Lo Prison, Museum of Ethnology, Bach Ma Temple, and the Imperial Citadel. Plus, don't forget to check out the Old Quarter, Hoan Kiem Lake, and the Thang Long Water Puppet Theatre before you try out some of the delicious food to eat in Hanoi.
Best Types of Food in Hanoi
From Hanoi street food to high-end food in Hanoi, there are plenty of options to choose from. If you're in the area, take some time to check out these must-try dishes.
1. Bun Cha
Bun Cha is barbecued pork and rice vermicelli. It's a North Vietnamese special you can't afford to miss out on. Basically, grilled balls or strips of pork are served on top of vermicelli noodles.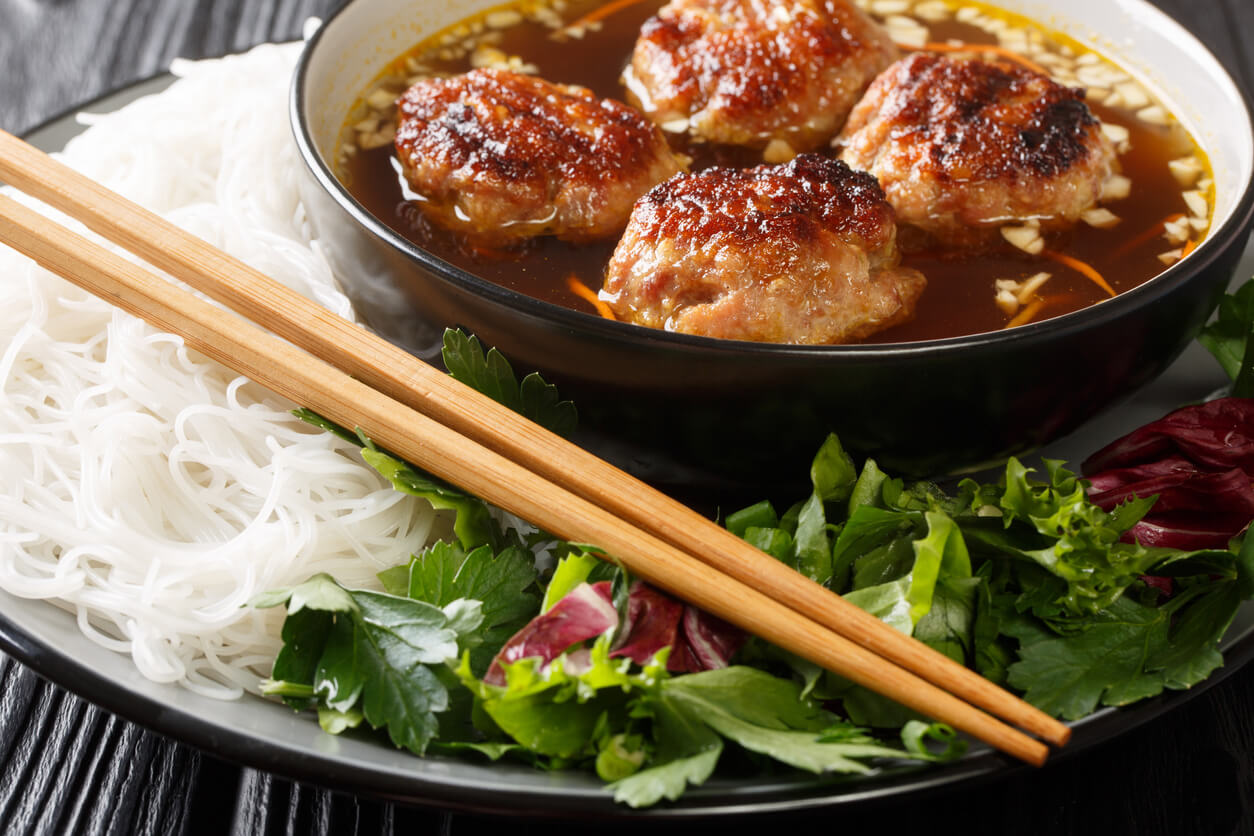 2. Pho Bo
You can't go wrong with this dish. Simmered beef broth is carefully poured over a bowl of onions, scallions, rice noodles, and beef. Then, it's served up with a side of jalapeño slices, lime, basil, mint, and bean sprouts.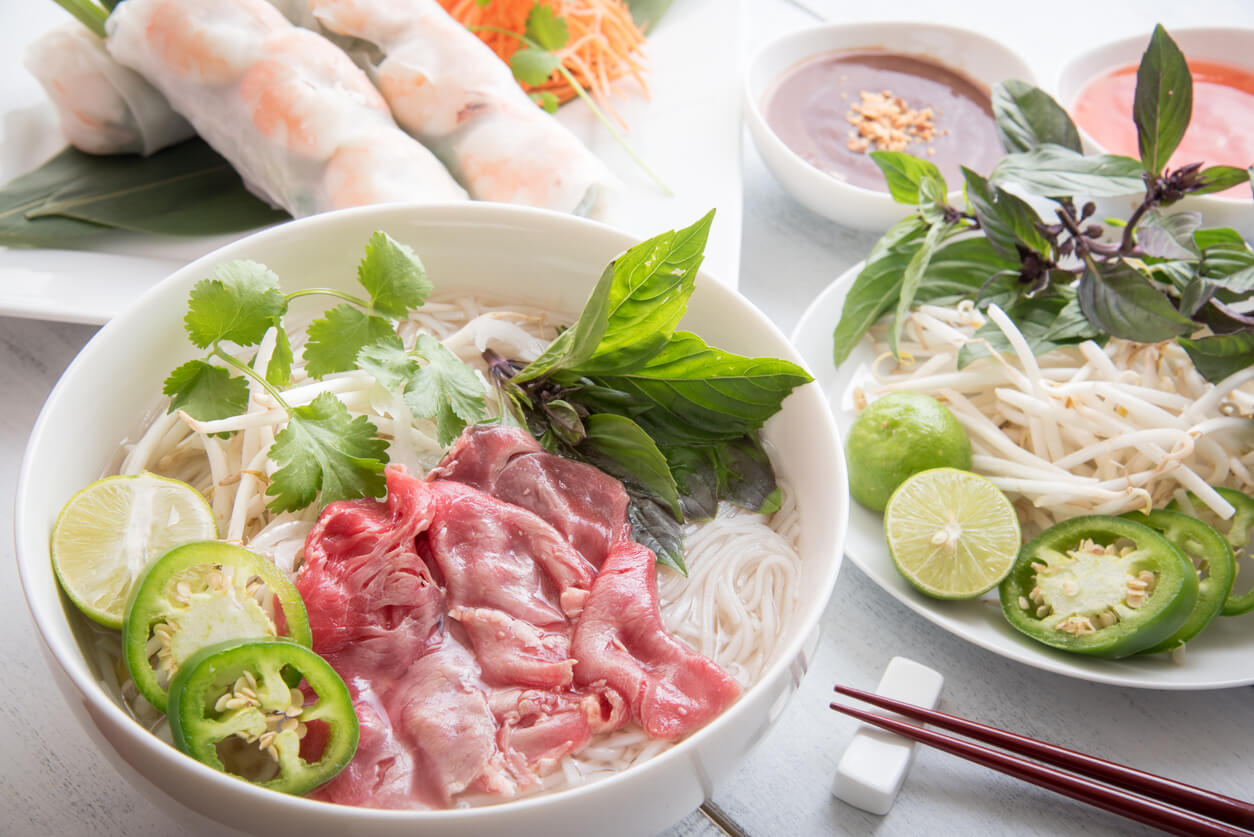 3. Lau
Vietnamese hot pot is one of the best Hanoi food dishes out there. You can buy large plates of fish, meat, and vegetables to toss into pots of simmering broth. While frog seems to be a local favorite, there are plenty of different foods you can boil to perfection with hot pot.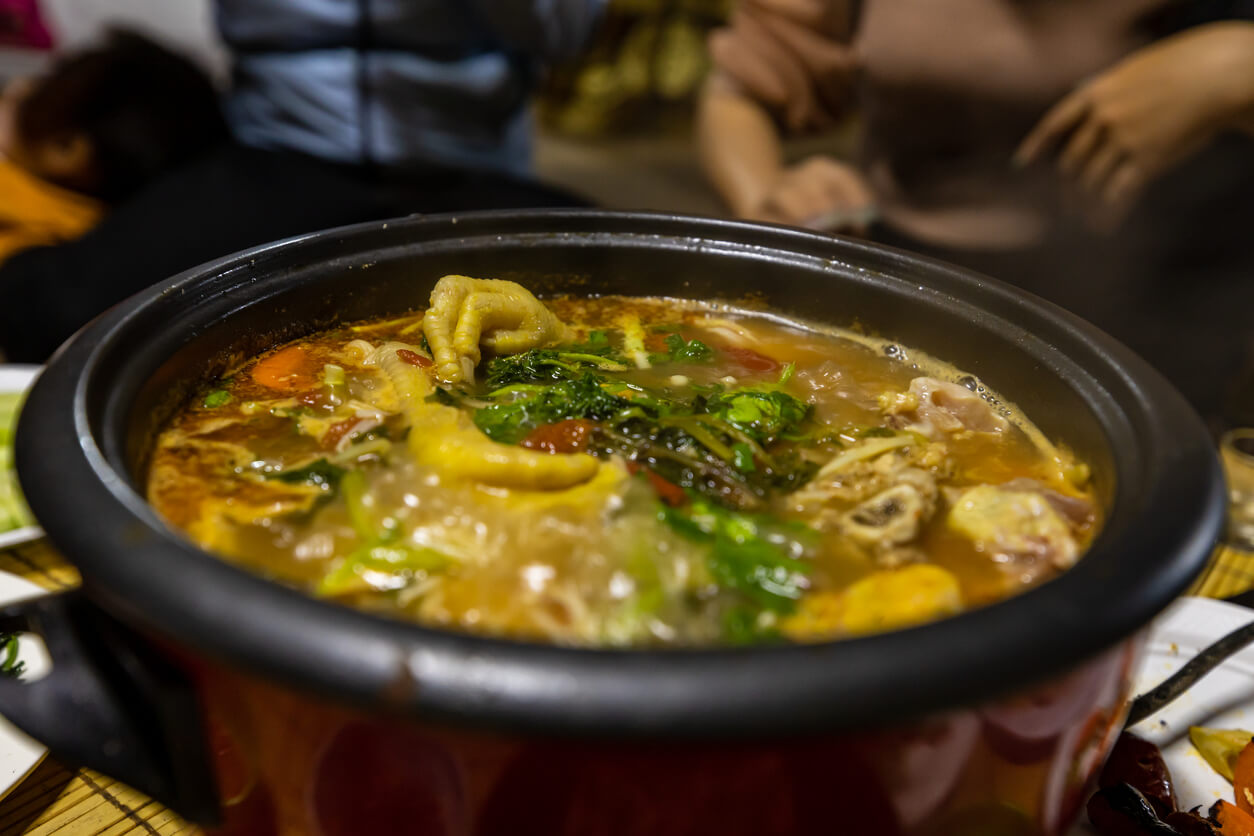 Cooking Classes in Hanoi
While eating delectable Hanoi food is always fun, learning how to make these dishes at home is even better. Through these cooking classes, you can learn how to cook local favorites just like a local.
Rose Kitchen
Rose Kitchen offers a market tour and a small-group class. You can learn how to buy local ingredients and make traditional Vietnamese meals. Plus, they'll pick you up and drop you off at your hotel.
Vietnamese Cooking Classes
This cooking class is known for offering vegetarian and vegan takes on food in Hanoi. Other than hands-on training from a professional chef, you'll get to have a wine tasting within the organization's Vietnamese villa.
Apron Up Cooking Class
With Apron Up, you can learn how to make five different Vietnamese dishes. The small-group class begins with a trip to the biggest market in old Hanoi before progressing to the cooking portion of the lesson. After everyone has had a chance to prepare popular dishes with fresh ingredients, they can sit down to try them out with a glass of rice wine.
Don't Miss Out on Delicious Hanoi Food
From hot pot to bun cha, food in Hanoi is a great way to learn about the local culture and history. Other than eating Hanoi food at restaurants and markets, you can also learn how to prepare your favorite dishes in cooking classes. Afterward, you can relive your Vietnamese trip each time you prepare your favorite meals.
Vietnam Visa
If you're planning a trip to Vietnam, remember that most visitors need a visa to enter the country. Check out our guide on how to apply for a Vietnam visa for more information.