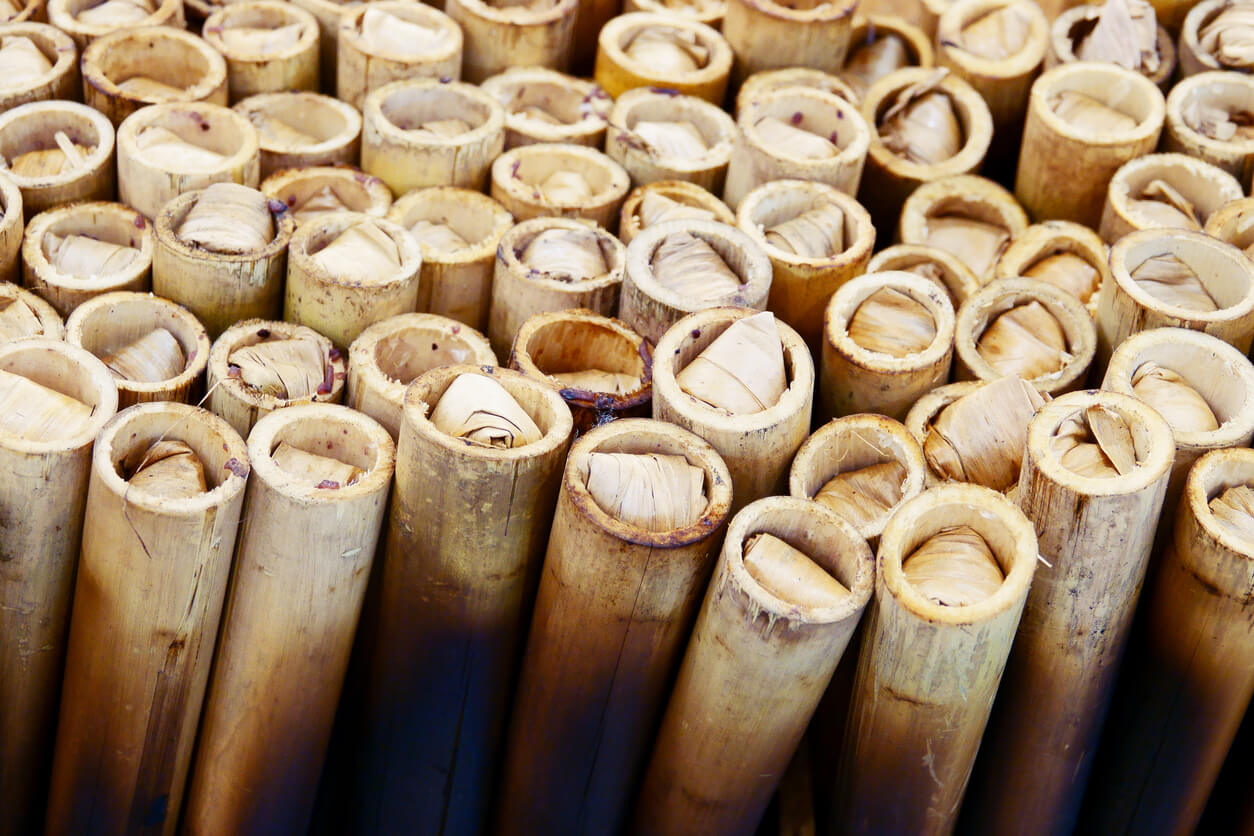 Known as one of the oldest areas in Vietnam, Hoa Binh is also famed for its food. Its world-famous Hoabinhian Culture produces delicious Hoa Binh food for visitors. Whether you want to learn the history or dine on street food in Hoa Binh, there are plenty of tourist attractions you can check out during your stay.
About Hoa Binh
Located to the southwest of Hanoi, this city enjoys a tropical monsoon climate. Created in 1886, the province was originally known as Muong Province. Before it was a province, Hoa Binh was the site of human civilizations for more than 10,000 years.
Today, Hoa Binh is known for its rare plants, green valleys, and hot springs. People come from around the world to try hiking and hunting in the area. After a healing dip in the hot springs, you can try out Hoa Binh food and wander through some of the region's primitive forests.
While it may be known for its culture and ecotourism hotspots, the food in Hoa Binh is delicious as well. Thanks to the influence of Tay, Hmong, Thai, Yao, and Muong ethnic groups, there are plenty of cuisines to try in this mountainous province.
Best Types of Food in Hoa Binh
If you're in the area, there are a few types of food in Hoa Binh you can't afford to miss out on. From colorful rice to buffalo meat, these dishes include some of the best food to eat in Hoa Binh.
Xôi Ngũ Sắc (Five Colors of Sticky Rice)
In English, this is known as the five colors of sticky rice. It is an Instagram-ready dish where regular rice is dyed in five colors to create a flower. Each color is flavored in a different way and is said to represent the five elements in Asian philosophy.
Lam Rice
If you want to try Hoa Binh street food, you should try lam rice. This rice is cooked in a bamboo cylinder and is covered by a banana leaf as it cooks over a slow fire. For a delicious flavor, try eating this stick rice with some sesame salt.
Buffalo Meat Dish
For one of the most interesting Hoa Binh food dishes, try this buffalo dish. The buffalo is boiled and cut into thin slices before it is mixed with rice and a kind of sour leaf. Once the buffalo is tender, you can enjoy the sweet meat with the sour leaves.
Cooking Classes in Hoa Binh
Once you try Hoa Binh food, you'll naturally want to take some of your favorite dishes home with you. By going to one of these cooking classes, you can learn the ancient secrets behind the region's most delectable dishes.
Hoa Binh & Hill Tribe Villages Tour
This tour will show you six different ethnic minority groups, beautiful mountains, and local attractions. Other than a boat cruise, you'll get to learn about Muong culture, food, and social customs.
French Villa Cooking Class
While there aren't many cooking classes in Hoa Binh proper, you can always check out Vietnamese cuisine before you take your tour into the mountains. This French villa cooking class offers a shopping trip to the local market and a personal cooking experience with a professional cook. Plus, you can taste local wines.
Hoa Binh Market
Before you start cooking Hoa Binh food, learn more about local ingredients and dishes. The local market offers Hoa Binh street food and is one of the top attractions in the area.
Don't Miss Out on Delicious Hoa Binh Food
The food in Hoa Binh is available in a variety of shops, restaurants, and night markets. Whether you want Hoa Binh food from local ethnic groups or an in-depth cooking class, there are many ways to get a firsthand experience of the local cuisine.
Vietnam Visa
Are you planning to visit Vietnam and experience its amazing food scene? If so, make sure to apply for a Vietnam Visa online today.