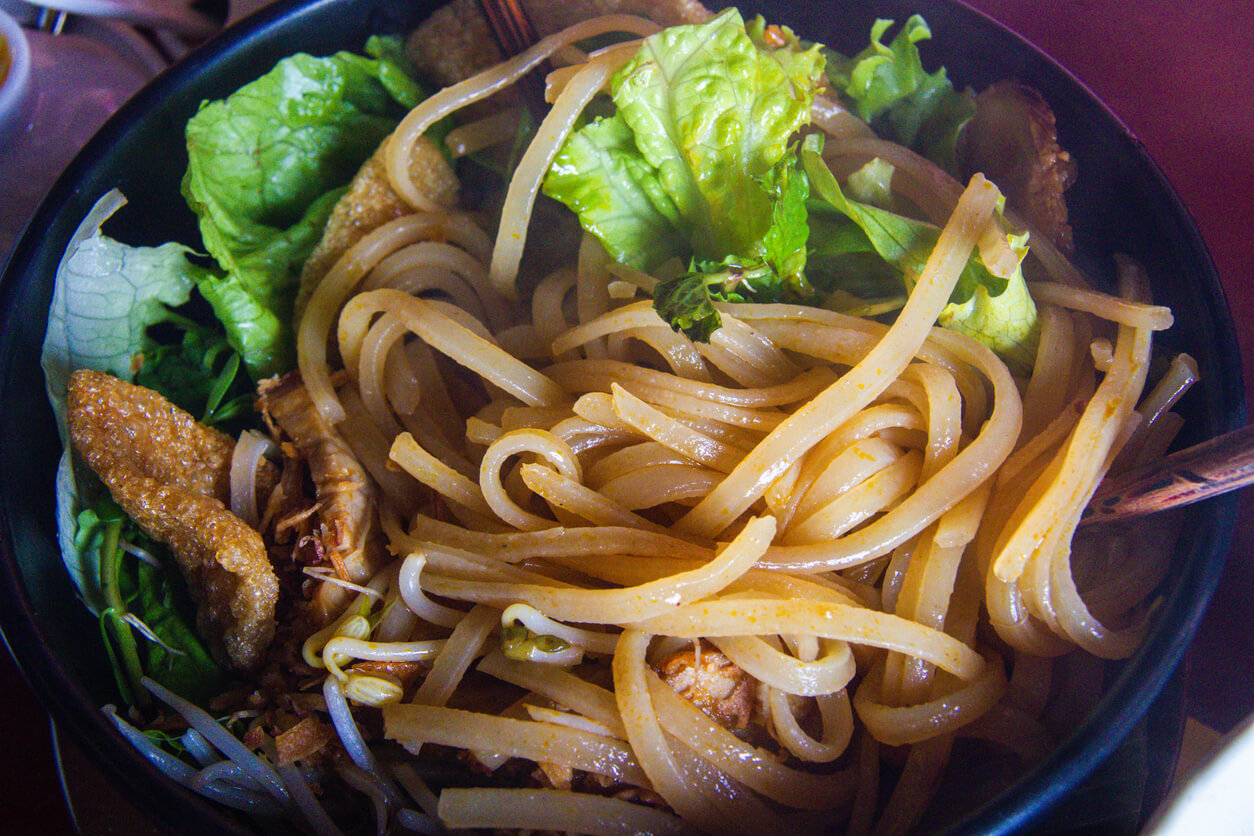 Originally known as Fai-Fo, modern Hoi An is crisscrossed with gorgeous canals and historic architecture. Named a UNESCO World Heritage site in 1999, this city is famous for its "Japanese Bridge" and the Hoi An Lantern Full Moon Festival.
Today, visitors can dine on many types of food in Hoi An. Whether you want Hoi An food tours or an evening dining on street food, there are many ways you can experience the delicious food in this city.
About Hoi An
Along with eating delicious Hoi An food, visitors can also enjoy the area's history. While it currently has about 152,000 residents, it started as a center of the spice trade for the Cham. In 1306, the Vietnamese were given Hoi An by the Cham in exchange for peace.
Today, the city is a thriving metropolis with restaurants, bars, shops, and historic architecture. The port serves as a tourist attraction in its own right, as well as a fishing center. If you want to experience the area's culture and history firsthand, it's a good idea to start by testing out all of the delicious food in Hoi An.
Best Types of Food in Hoi An
If you're headed to the area, you should take some time to try out the top food to eat in Hoi An. From high-class dining to Hoi An street food, there are many options to choose from.
White Rose Dumplings
Named after the flower, this recipe has been kept a secret for three generations by a local family. You can only get them in Hoi An restaurants and the Central Market. While the exact recipe is unknown, the dish is made out of a shrimp filling and rice flour.
Cao Lau
If you want to try the most iconic food in Hoi An, Cao Lau is a great choice. It's made exclusively with water from Hoi An's Ba Le well. Then, the dish is made out of rice noodles, local herbs, bean sprouts, and Char Siu pork or shrimp.
Mi Quang
Mi Quang is popular throughout Central Vietnam. This noodle dish is made with square rice noodles, seafood or meat, greens, and broth. At some restaurants and food stalls, you can find it with peanuts, quail eggs, and other options.
Cooking Classes in Hoi An
To really experience food in Hoi An, you should try out a cooking class. By learning how to make the best dishes on your own, you can bring a little piece of Vietnam home with you.
Giaon Cookery
To discover the area's best cuisine, you can try out classes at Giaon Cookery. Focused on traditional Vietnamese cooking, these classes involve seeing, making, and eating Vietnamese recipes. Plus, you can also try out what you'll be making at the school's restaurant.
Red Bridge Cooking School
With Red Bridge Cooking School, you can sign up for half-day, full-day, and evening programs. Then, you can learn how to make Hoi An food from experienced chefs. Each class includes a guided tour of the Central Market, a cooking class, and a boat trip on the Hoi An River.
Cam Than Tours
Offered by Cam Than Tours, these tours involve more than just a basic cooking class. You can also enjoy other cultural experiences, like fishing, rowing a boat, and visiting a rice farm. Plus, your guide will pick you up at your hotel, so you don't have to try to find anything on your own.
Don't Miss Out on Delicious Hoi An Food
Once you've arrived in Vietnam, don't miss out on the best Hoi An food. Along with testing out food in Hoi An at local restaurants, you can also gain a better understanding of the area's culture by learning how to cook it on your own.
Vietnam Visa
Ready to enjoy the many food options in Hoi An?  Apply for your Vietnam Visa today.