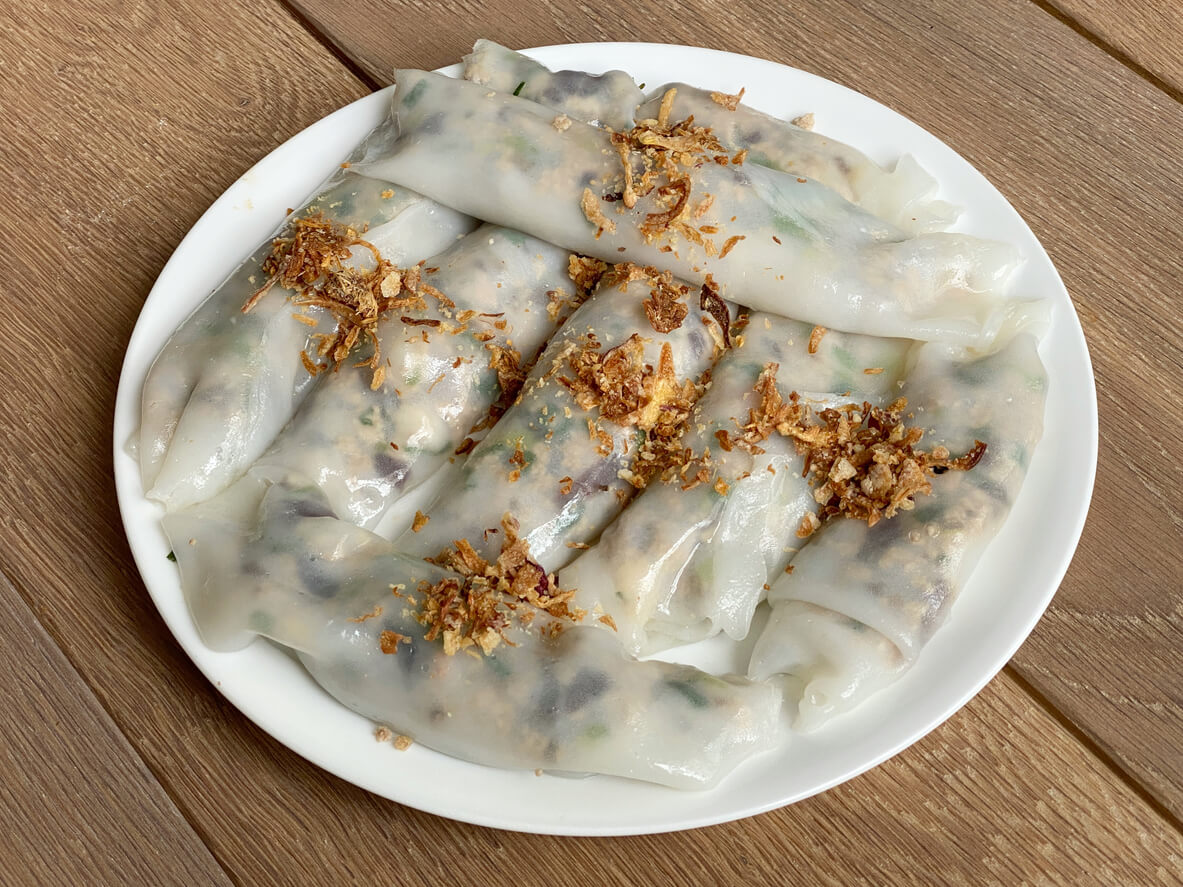 Nghệ An was one of the bases of the Le Dynasty along with Thanh Hoa during the 1500s. It is separated into multiple districts with distinct communities in each one. Among the many reasons to visit the area, Nghe An food is one of the top factors.
Let's take a look at some of the best dishes you can enjoy when heading to this beautiful part of Vietnam.
About Nghe An
Nghệ An (Nghe An) is a province in north-central Vietnam that sits adjacent to Laos and the Gulf of Tonkin. It's located about 175 km southwest of Thanh Hóa. Nghe An is known for its great attractions, including Cửa Lò beach, Pù Mát National Park, Con Cuong, Muong Thanh Ecological Park, and more.
Along with these popular destinations, the food in Nghe An catches the attention of visitors. Before heading to the area, you'll want to know about the best food to eat when you arrive.
Best Types of Food in Nghe An
The top Nghe An foods include delicious dishes like banh muot, porridge soup, and more. Many of the meals here are similar to other Vietnamese cuisines, but with a distinct twist.
Banh Muot
Comparable to banh cuon from northern parts of Vietnam, banh muot is the Nghe An version. It is made from thin pieces of fermented rice batter and then packed with various fillings. The most common fillings are pork, mushrooms, minced shallots, and bean sprouts.
The cakes are served hot, set in a banana leaf-lined basket and sprinkled with fried shallots. They have a strong, enticing aroma that will quickly capture anyone's attention. Locals like to add fish sauce and lime juice on top for extra flavor.
Porridge Soup
If you're in the mood for something hot and smooth, make sure you stop for some porridge soup in Nghe An. This scrumptious dish is prepared with flour dough and a broth that is prepared with pork bones and various local spices. People living in the area like to start making porridge soup early in the day because the longer the broth cooks, the more flavorful it becomes.
Most of the time, the soup is prepped with pork, quail eggs, shrimp, fish, or spring rolls. Oftentimes, a garnish of green onions and coriander leaves is added as well. If you'd like a little more acidity, you can always squeeze some lemon juice or add chili sauce into the soup.
Banh Beo
Banh beo is a common cake prepared in various parts of Vietnam such as Hue. But Nghe An does it a bit differently than the norm. Locals filter the powder that is prepared for the dough to ensure it is as light as possible.
The dough is mixed with a blend of garlic, onion, basil, and coriander. Typically, it is then filled with either pork or shrimp and served with vegetables and a sweet and sour dipping sauce.
Cam Xa Doai
Cam Xa Doai, or the Xa Doai orange, is a sweet fruit found in Nghe An. It is a "Tien King" specialty. The fruit tastes like a very sweet orange and is so popular that people in the community speak to its flavor in local poetry.
Cooking Classes in Nghe An
Now that you know the best foods in Nghe An, why not stop to take a cooking class during your visit as well? Here are a few of the top options for local cooking training.
Dong Du Cooking Classes (Ethnic Voyage)
A company called Ethnic Voyage provides Nghe An tourists with access to cruises, hikes, and private tours. They also host their own Dong Du cooking classes for people who would like to learn how to make some of the most beloved local recipes.
Small-Group Cooking Class
A restaurant known as the Rose Kitchen offers cooking classes in Nghe An for people who want to enjoy a lifetime of local cuisine knowledge. They'll come and pick you up from your hotel and bring you to the class so you can learn how to make these delicious dishes. The nearby market has a great selection of produce and other food for you to try as well.
Hoi An Eco Cooking Class
The Hoi An Eco cooking class is paired with a wide range of additional activities, including a visit to the local market, a stop at a basket boat, and crab fishing. You'll collect the ingredients for your recipe from the market before you begin and then enjoy a two-hour cooking session to learn local techniques.
Don't Miss Out on Delicious Nghe An Food
The food in Nghe An is quite similar to food in other parts of the country, but locals give it a unique flair. When you visit this incredible community, don't miss out on some of this amazing cuisine. You can even catch a cooking class and bring the knowledge of local food home with you.
Vietnam Visa
Are you ready to plan a trip to Vietnam and enjoy the ultimate foodie experience? If so, make sure to apply for a Vietnam Visa online today.