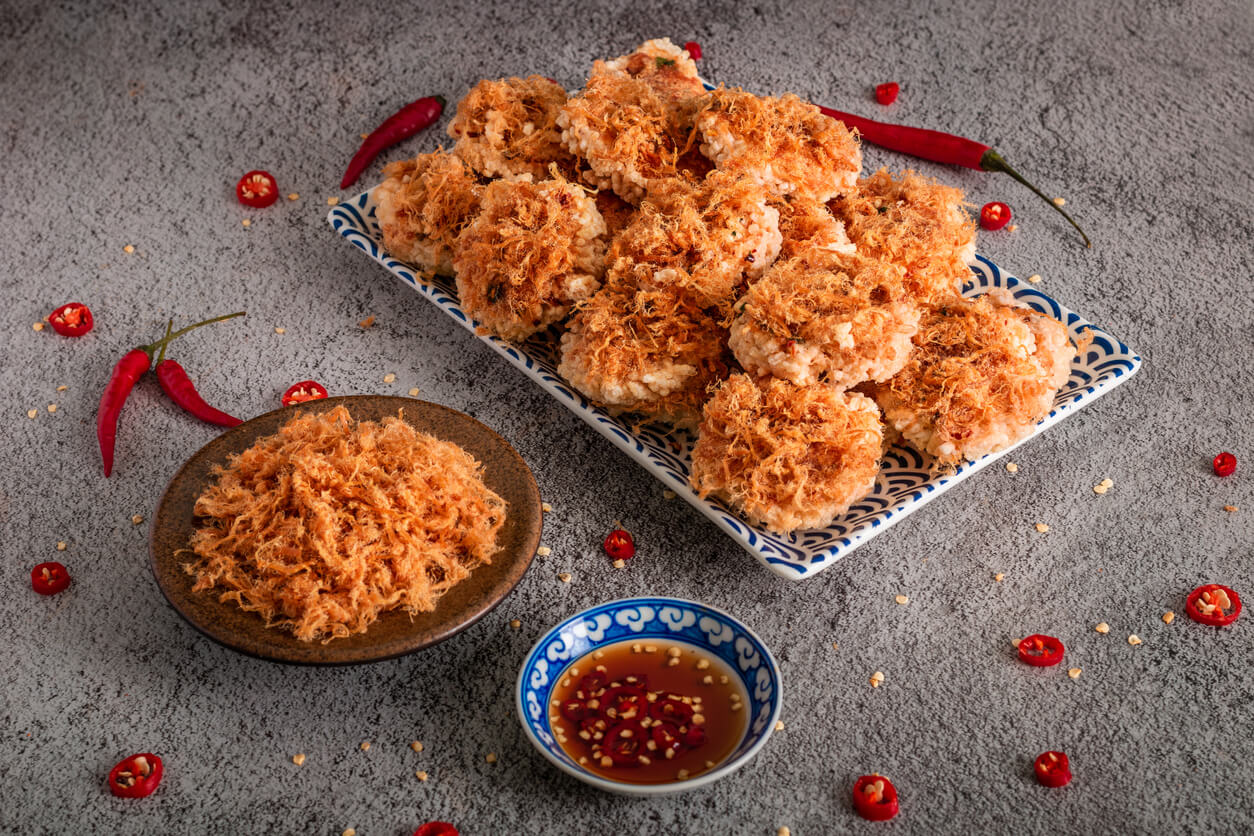 Ninh Binh is just 93 kilometers from Hanoi, which makes it the perfect location for a day trip. Within this vibrant area, you can discover Vietnam's largest Buddhist complex at Bai Dinh Temple. Plus, the city is home to Phat Diem Cathedral, Van Long National park, and the Mua Caves.
Other than enjoying the area's rich cultural tradition, you should also take some time to explore the Ninh Binh food. The food in Ninh Binh is famous for its specialty dishes, so don't forget to try a new dish or two while you're in the area.
About Ninh Binh
Ninh Binh City is the location of many historic locations and cultural relics. The more adventurous visitor can enjoy scenic landscapes, Ngoc My Nhan Mountain, the Van River, and Thuy Mountain. For the culture aficionado, the center of the city has plenty of entertainment spots and high-class hotels.
Whether you're here for an adventure or simply love the local entertainment, there is Ninh Binh food for you. Food in Ninh Binh runs the gamut between gourmet and street food dishes, so there's something for everyone.
Best Types of Food in Ninh Binh
Ninh Binh street food should not be missed when you're in the area. Remember to add mountainous snails, rice crust, and raw goat meat with lemon to your list of must-try foods.
De Tai Chanh (Raw Goat Meat With Lemon)
As the name suggests, this dish is made out of sliced goat meat. After it's been in hot water for a minute, the meat is mixed with lemon water, shredded lemon leaves, garlic, ginger, and chili. Then, you eat the raw meat with fig, Tuong ban sauce, and unripe bananas.
Mountainous Edible Snails
Mountain snails are naturally found in the limestone mountains in the area, so the snails in this dish are fresh. This food to eat in Ninh Binh is a true delicacy because the snails are hard to catch and can only be caught from April to August. After cooking them up with steamed ginger, mixed salad onions, or other flavors, the final dish is served with fish sauce.
Com Chay (Rice Crust)
Another Ninh Binh food to try is com chay. It is made by cooking Huong rice over charcoal. Once the rice is burned, it is placed in the sun to dry out multiple times before it is fried again with pig's heart, salt, onion, pepper, fish sauce, mushrooms, carrots, beef kidney, tomatoes, and other ingredients.
Cooking Classes in Ninh Binh
Once you've fallen in love with the food in Ninh Binh, there's an easy way to bring it home with you. By learning how to cook Ninh Binh food on your own, you can impress your friends and enjoy some of the area's most delicious specialties.
Ninh Binh Legend
This hotel is known for providing some of the best gourmet food to eat in Ninh Binh in its restaurant. You can ask the concierge at the front desk about arranging a cooking class through the Ninh Binh Legend as well. From gourmet meals to traditional Vietnamese dishes, there are many recipes you can learn in this first-class kitchen.
Ninh Binh With Cooking Class in Tam Coc Rowing Boat, and Cycling
Offered as a full-day trip, this cooking class involves a market-to-table class, boating excursions, and a cycling experience. You get to shop in a local market, hike to the top of Mua Cave, go for a swim, and learn what it takes to make a traditional Vietnamese lunch.
Cooking Class With Bicycle Tour
This cooking class starts with a bicycle tour of the countryside and a trip to a local market in Ninh Binh. After cooking an authentic Vietnamese meal, the participants get to enjoy the fruits of their labor.
Don't Miss Out on Delicious Ninh Binh Food
From mountainous edible snails to rice crust, there is a wide range of food in Ninh Binh you can try out. Afterward, check out a cooking class, so you can bring Ninh Binh food back to your home.
Vietnam Visa
Are you ready to plan a trip to Vietnam and enjoy the ultimate foodie experience? If so, make sure to apply for a Vietnam Visa online today.