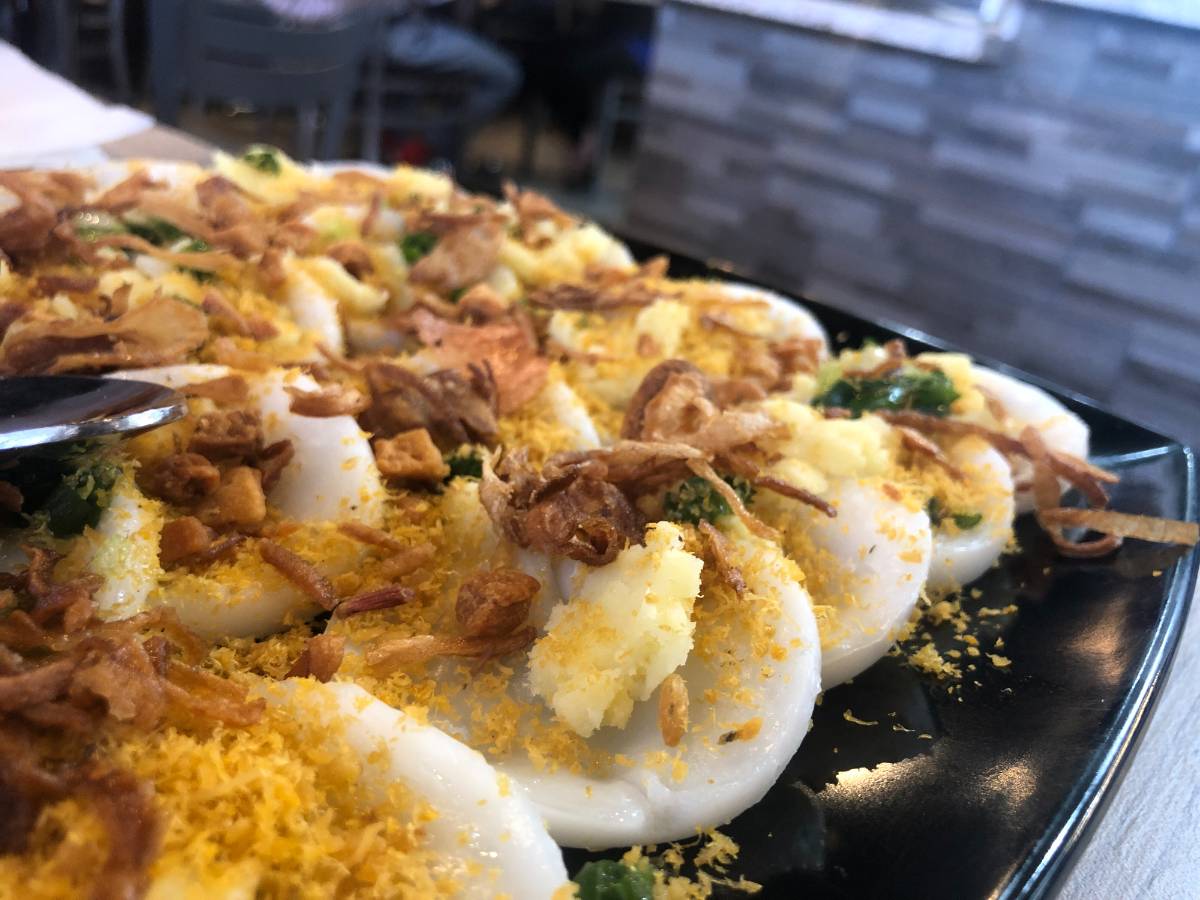 When you visit Da Nang City, don't forget to check out Quang Nai. Located on Vietnam's South Central Coast, this area is almost exactly in the middle of Hanoi and Ho Chi Minh City. Originally inhabited by the Sa Huỳnh culture, Quang Nai became a nexus for religious activity after the creation of the Thien An Mountain Pagoda in 1695.
Today, Quang Nai is an industrial city with many cultural and historic sites. In just a couple of days, you can try out specialty food in Quang Nai. Afterward, you can bring the best Quang Nai food home with you by learning how to prepare it in a cooking class.
About Quang Nai
Quang Nai is an off-the-beaten-path location where you can discover authentic Quang Nai food and interesting tours. Because it isn't on major backpacking lists, it has retained its original character and culture. Best of all, the food in Quang Nai includes some of the region's top specialties.
Best Types of Food in Quang Nai
If you're looking for the best food to eat in Quang Nai, you should try out some of the following specialties.
Don
Don is considered a specialty food in Quang Nai. You can only find these clams in one of Quang Nai province's two rivers. Typically, the Don clam is found in the sand at the river mouth.
Because this dish can't be farmed, you can only eat Don during the harvest season. It can be prepared in porridge with sesame, salad, or soup. Don soup is the most famous option, so don't miss out on this special dish if you happen to visit at the right time of year.
Mi Quang
Mi Quang is made out of yellow turmeric noodles and broth. This Quang Nai food includes dried chicken or shrimp, pork, duck, and crabs from rice fields. Because this dish is made with a small amount of broth, it's more like a noodle salad than a Vietnamese noodle soup.
Banh Beo
For a delicious breakfast, try out banh beo. Created out of rice flour and tapioca flour, these rice cakes are topped with shrimp, crunchy fried onions, ground pork, and similar ingredients.
Cooking Classes in Quang Nai
Whether you are trying to recreate a high-end dining experience or your favorite Quang Nai street food, the area's best cooking classes can help you learn how to make local dishes.
Nai's Cooking Class
Cooking classes can be hard to find in the area, but Nai's Cooking Class is sure to please. You can sign up for individual, couple, and group classes. Then, you can learn all about local cuisine and your favorite Vietnamese dishes.
Việt Chay Sala
From time to time, you can find Vietnamese cooking classes at Sala. This vegetarian restaurant also serves meals throughout the day, so you can always test out dishes before you sign up for a class. While you can take classes as a part of a group, you can also sign up for private lessons.
Green Bamboo Cooking School
Green Bamboo Cooking School is one of the closest programs to Quang Nai. Once you sign up for a class, you can learn how to make your favorite Quang Nai food dishes. This hands-on class frequently features pomelo salad with shrimp, fried spring rolls, beef salad, and stuffed squid.
Don't Miss Out on Delicious Quang Nai Food
While Quang Nai isn't as famous as Da Nang, it has a rich culture and culinary history. The food in Quang Nai is worth a visit. To bring your vacation home with you, you can also learn how to cook Quang Nai food before you go.
Vietnam Visa
Are you ready to explore the culinary experience in Quang Nai?  Make sure to apply for your Vietnam Visa before you go!