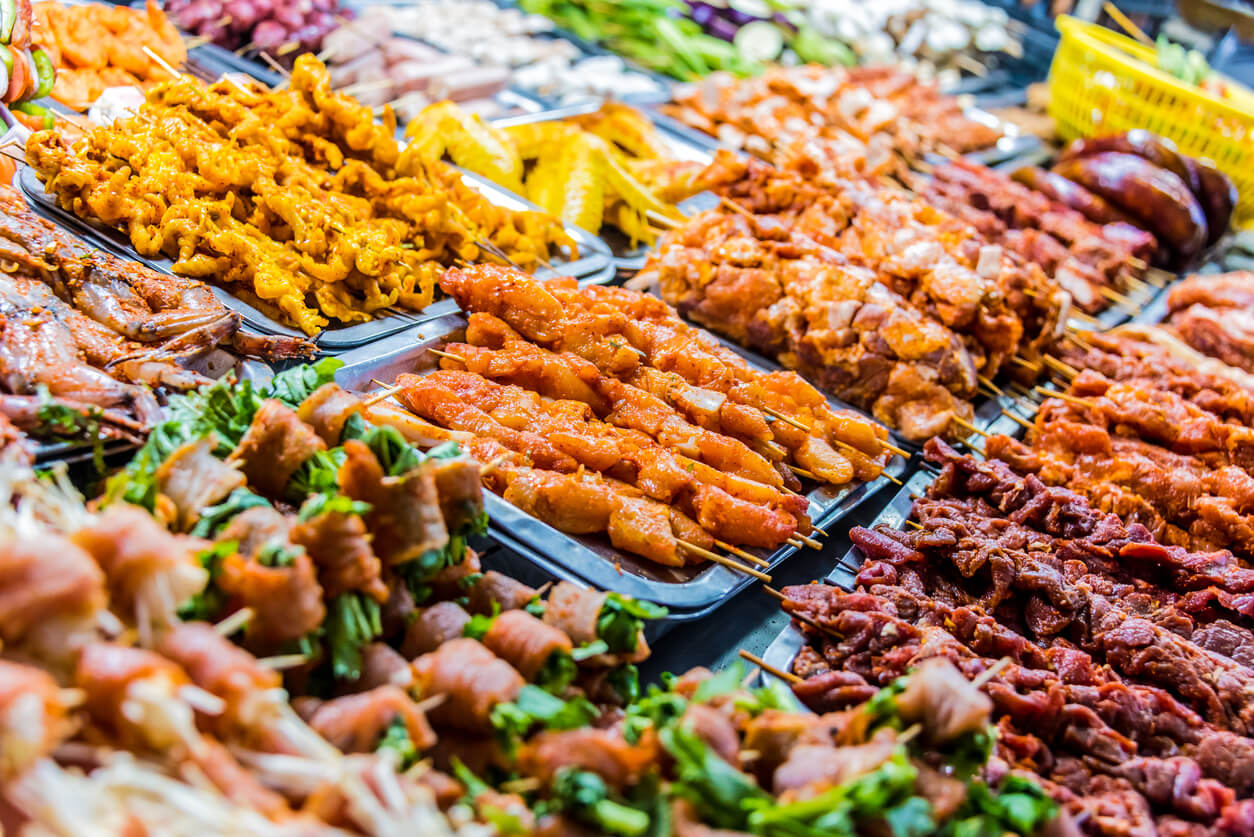 Located in the Tonkinese Alps, Sa Pa is a mountain town about 38 kilometers away from Lao Cai's train station. Originally inhabited by Vietnamese people, it was later colonized by the French because of its tourism potential.
Thankfully, much of Sa Pa's original culture has been preserved. Today, 40,000 people call the area home, and only about half of them are Hmong. Because of this, you can find food in Sa Pa from Giay, Tay, Dao, and Xa Pho influences.
About Sa Pa
On sunny days, you can enjoy towering views of the mountains above the plunging valley below. This mountain town is a vibrant metropolis, and it serves as a major trekking base in Vietnam. From here, visitors can go hiking among tribal villages in the hills and gorgeous rice terraces.
When you're in the area, remember to check out the Sapa Market and Fansipan Cable Car. Other local attractions include the Sapa Church, Tram Ton Pass, and the Sapa Museum.
After a long day exploring the area, you can enjoy a variety of food in Sa Pa. Delicious Sa Pa food brings in travelers from all over the world, so take some time to try out local ethnic cuisines.
Best Types of Food in Sa Pa
If you're interested in Sa Pa food, there are many options available. From Xoi Bay Mau to salmon sour hot pot, you can find a range of cuisines and spices.
Xoi Bay Mau
Xoi Bay Mau is also known as seven-color sticky rice because it consists of seven colors of rice. It is made by the Nung people with forest leaves and is typically served during the Tet holiday for luck.
Thang Co
For a more unusual Sa Pa street food, you can't miss out on Thang Co. Horse meat soup is made by the Mong ethnic minority and is famous throughout the region. The meat is simmered in a pan for hours with spicy mountain fruits, like dia dien and thao qua.
Salmon Sour Hot Pot
Thanks to Sa Pa's cooler temperatures, salmon thrive in the area. Made with a special local broth, this hot pot also includes a variety of mountainous vegetables.
Cooking Classes in Sa Pa
If you want to bring Sa Pa food home with you, these cooking classes are a great way to immerse yourself in Sa Pa's food culture.
The Hill Station
The Hill Station is known for being one of the best cooking classes in the area. It is offered by a Hmong chef and lasts about three hours. During the class, you can learn about food in Sa Pa, like banana leaf salad, buffalo, and fried chicken.
Hmong Mountain Retreat Cooking School
Run by a local restaurant, the Hmong Mountain Retreat Cooking School offers a fun take on Sa Pa food. To make it easier, the chef prepares each dish while students watch. Afterward, students get to prepare and eat the dishes on their own under the chef's expert guidance.
Don't Miss Out on Delicious Sa Pa Food
Whether you are searching for ethnic food in Sa Pa or top cooking classes, there are plenty of ways to explore the area's food culture. Sa Pa food comes in many styles and price ranges, so don't be afraid to try out something new when you're in the area.
Traveling to Vietnam?
If you're planning a trip to Vietnam, remember that most visitors need a visa to enter the country. Check out our guide on how to apply for a Vietnam visa for more information.