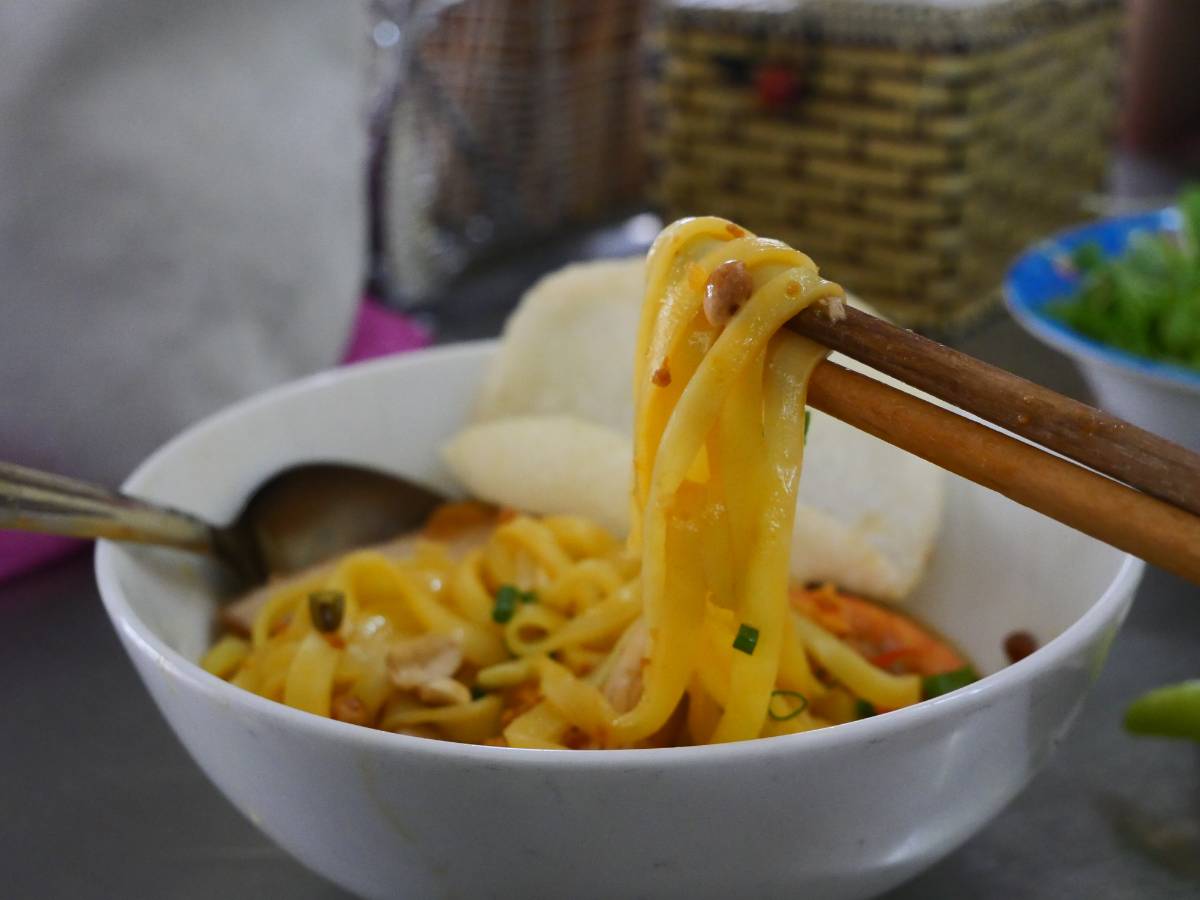 As the capital of Quảng Nam Province, Tam Ky is located on Vietnam's South Central Coast. Thanks to its location, some of the best food in Tam Ky comes from the sea. Don't miss out on dishes, like porridge with eel, while you're in the area.
Another Tam Ky food you can't afford to skip is chicken rice. This dish really puts this Vietnamese city on the map. Afterward, don't forget to sign up for some cooking classes, so you can learn how to make your favorite foods at home as well.
About Tam Ky
Before you try out the food in Tan Ky, take some time to learn about the area. Originally, the town was set up under the Nguyễn Dynasty as a tax post. During the war in Vietnam, the United States used the area as a military base.
In 1997, Vietnam turned Tam Ky into the capital of Quảng Nam province. Over the years, it has become famous for its stunning beaches, the Vietnamese Heroic Mother Monument, and Ky Anh Tunnel. Plus, Tam Ky food makes this city worth visiting all on its own.
Best Types of Food in Tam Ky
Whether you want fine dining or Tam Ky street food, there are many options you can choose from. Before you finish your vacation, check out the following Tam Ky food dishes.
My Quang
Known as My Quang or Mi Quang, this dish contains a Vietnamese noodle that is unique to Quang Nam province. Rice paper is sliced into thin pieces to serve as noodles, which are then cooked with shrimp, snakehead fish, pork, beef, or similar ingredients. No matter what meat you use, this famous dish is always made with some peanuts, grilled rice paper, lemon slices, green chili, and raw vegetables.
Porridge With Eel and Green Mustard
If you want to try something unusual, this is a delicious food to eat in Tam Ky. Made from local, ancient rice seeds, the porridge is blended with green pea flour. Then, the eels are cooked in a clay plot.
After everything is cooked, it is mixed together and placed on the table with green mustard, vegetables, and bits of Vietnamese rice paper. Then, you can decide which flavors you want to mix together or eat individually.
Tam Ky Chicken Rice
Tam Ky is famous for its chicken rice. The rice is typically made using chicken broth. In one version of the recipe, the rice is then topped with bite-sized chicken, carrots, papaya, and pickled cucumbers.
Cooking Classes in Tam Ky
Once you fall in love with the food in Tam Ky, you'll naturally want to bring your favorite dishes home with you. At a cooking class, you can learn how to make your favorite Tam Ky street food.
Gioan Family Cookery
For authentic food in Tam Ky, head over to the Gioan Family Cookery. You can sign up for a private, family, couple, or group class at any time in the morning, afternoon, or evening.
Sabirama Cooking Tour
Other than going on a cooking tour, you can also check out Sabirama's restaurant as well. You can also enjoy cart rides, sailing, foot massages, and other add-ons with your cooking class.
Coconut Fragrance Restaurant
This cooking class is off the beaten path, and it offers an authentic take on the local cuisine. Plus, you can try out hand-rowing a bamboo basket and see the Water Coconut Forest.
Don't Miss Out on Delicious Tam Ky Food
The food in Tam Ky is known for its deliciousness. If you're in the area, take some time to try out Tam Ky food and learn how to make it yourself in one of the local cooking classes.
Vietnam Visa
Are you ready to make the trip of a lifetime to Vietnam and explore the foodie culture?  Make sure to apply for your Vietnam Visa before you go!