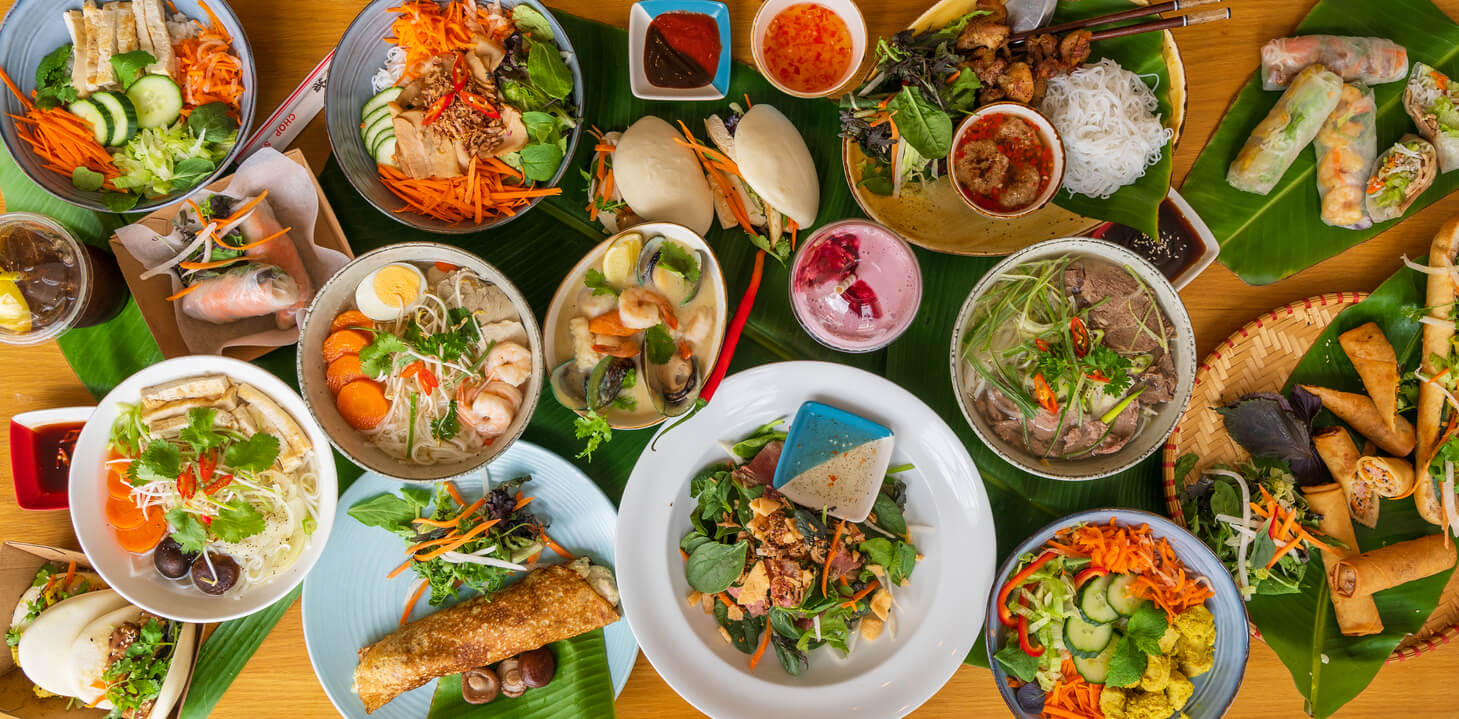 Thanh Hoa is located in northern Vietnam, just south of the Red River. The Ma and Chu rivers cut through the region, which is why the area is known for its abundant agricultural products. For the last few years, the Vietnamese government has focused on resettling nomadic ethnic groups in the area.
Other than visiting local attractions, tourists fall in love with the food in Thanh Hoa. Nem chua, a fermented pork roll, is one of the most popular traditional dishes. You can find Thanh Hoa food in many local restaurants and night markets, so take some time to enjoy the local cuisine.
About Thanh Hoa
Thanh Hoa was once the center of the Le dynasty. Today, tombs from this dynasty can still be seen at Lam Son. Later on, the region served as a center for a revolt against Chinese occupation during the Ming dynasty.
When it comes to Thanh Hoa food, the region is known for dishes like Nem chua and shrimp flans. To really understand the region's culture and history, take some time to check out the food in Thanh Hoa.
Best Types of Food in Thanh Hoa
If you are interested in trying the best food in Thanh Hoa, you should check out Nem chua. Harrow gear, which is a kind of non-glutinous cake, is also a local specialty worth checking out.
Nem Chua
This is a famous Thanh Hoa street food, and you can find it just about anywhere. Nem chua is made out of pork, grilled rice, cloves, garlic, chili, spices, and pork skin. After they are wrapped in banana leaves, they are left for a day or two to ferment before you can eat them.
Shrimp Flan
This flan is a local specialty, so you can't find it anywhere else. The chef pours liquidized milling rice flour into a hot wok before stuffing the rounded flour with tiny shrimp, julienne cabbage, and dropwort.
Harrow Gear
This Thanh Hoa food is basically a non-glutinous cake. It is essentially pork, rice flour, and banana leaves wrapped together. Together, the ingredients make an amazingly soft, delicious cake.
Cooking Classes in Thanh Hoa
After you discover the best food to eat in Thanh Hoa, the next step is learning how to cook it. By checking out local cooking classes, you can learn how to bring this invigorating cuisine home with you.
Dạy Pha Chế Tại Thanh Hoá – Bảo Hân Academy
At the Bảo Hân Academy, you can find a range of different cooking classes throughout the year. While the classes are generally taught in Vietnamese, they are a great way to learn about the food in Thanh Hoa.
Blue Butterfly – Street Food Class
To get a fresh take on Thanh Hoa street food, check out the Blue Butterfly. The street food class will show you how to make traditional rice noodle soup (Pho), grilled pork balls (bun cha), banana flower salad (nom hoa chuoi), and fried spring rolls (nem).
Top Chef Cooking Class
Before you leave the big city for Thanh Hoa, learn more about the cuisine through this gourmet cooking class. You'll be taught by one of Vietnam's top chefs about blending local spices, carving fruit, and shopping in local markets.
Don't Miss Out on Delicious Thanh Hoa Food
Whether you are searching for delicious street food or ethnic cuisine, there are plenty of restaurants available to try out. Plus, you can bring your favorite Thanh Hoa food home with you by taking a local cooking class before your trip ends.
Vietnam Visa
Are you ready to travel to Thanh Hoa and experience the spectacular food scene? Apply for a Vietnam Visa online today.