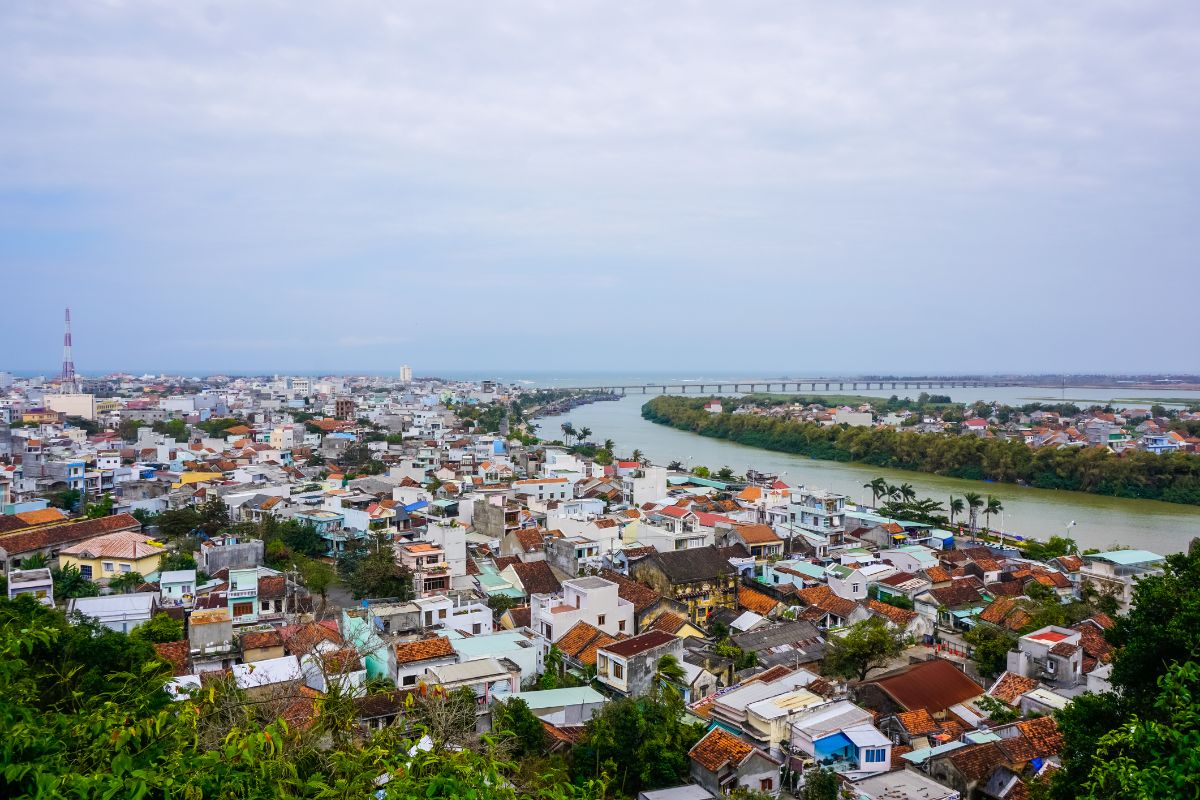 As the capital of Phu Yen province, Tuy Hoa enjoys a desirable location next to the East Vietnam Sea. This stunning metropolis originally began as a lowland agricultural area and fishing port.
Visitors to the area can enjoy the food in Tuy Hoa and the local attractions. Delicious Tuy Hoa food can be found in street markets, restaurants, and resorts, so don't be afraid to try out a new place to eat.
About Tuy Hoa
Traditionally, Tuy Hoa served as an agricultural nexus and fishing port. More recently, it was the location of a United States military base. Back in the 1920s, the French also transformed the farming region into tea and rubber plantations.
Today, you can still see some of the area's historical past. Visitors can check out the ruins of a Champa tower from the 4th century. Plus, the culture of the region lives on in delicious Tuy Hoa food.
Best Types of Food in Tuy Hoa
Whether you're new to the area or have lived here for years, there are several types of food in Tuy Hoa you should check out. The following dishes are part of the reason why this city has developed a reputation for its excellent cuisine.
Central-style Pancakes
These pancakes are made out of rice flour with a filling of bean sprouts, shrimp, meat, and squid. After the pancakes are fried in cooking oil, they are folded around whatever delicious filling you choose. Because they're so portable, they're popular at night market stands.
Banh Hoi
Banh Hoi is fine rice vermicelli. It is created from rice flour in a difficult process. Afterward, it is combined with pork, fish sauce, and chives.
Chives Soup
Chives soup is another one of the best types of food in Tuy Hoa to eat. It is made out of meat, quail eggs, soup bread, and fish cakes. The noodles are also larger and softer than northern noodles.
Cooking Classes in Tuy Hoa
After you've tried out all of the best Tuy Hoa street food, you'll naturally want to try making your favorite dishes on your own. Luckily, there are a number of cooking classes where you can learn how to make Tuy Hoa food.
Tuy Hoa Street Food Tour
If you want to discover the best food to eat in Tuy Hoa, you should check out the Tuy Hoa Street Food Tour. After hopping on the motorbike, you can explore hidden spots and try out the food locals eat each day. Plus, you can visit a local home to learn more about how Tuy Hoa food gets made.
Stelia Beach Resort
At the Stelia Beach Resort, you can take a cooking class under the guidance of a professional chef. During the course, you can learn how to make a range of different dishes and ask about some of your favorite specialties. For a special experience, you can also sign up for the resort's afternoon tea.
Phu Yen City Tour
The Phu Yen City Tour is a quick way to get a better understanding of the area. You can try out local food, check out the markets, and learn more about your favorite dishes. Plus, the tour guide is always ready to give you more insights into the area and the best places to try each dish.
Don't Miss Out on Delicious Tuy Hoa Food
If you are passionate about the food in Tuy Hoa, there are plenty of places you can check out. From trying Tuy Hoa food in local night markets to learning how to cook your favorite meals, you can experience the region's exceptional cuisine in many different ways.
Vietnam Visa
If you're ready to take a trip to Vietnam and experience the magnificent dishes the country has to offer, make sure to apply for your Vietnam visa before you go.