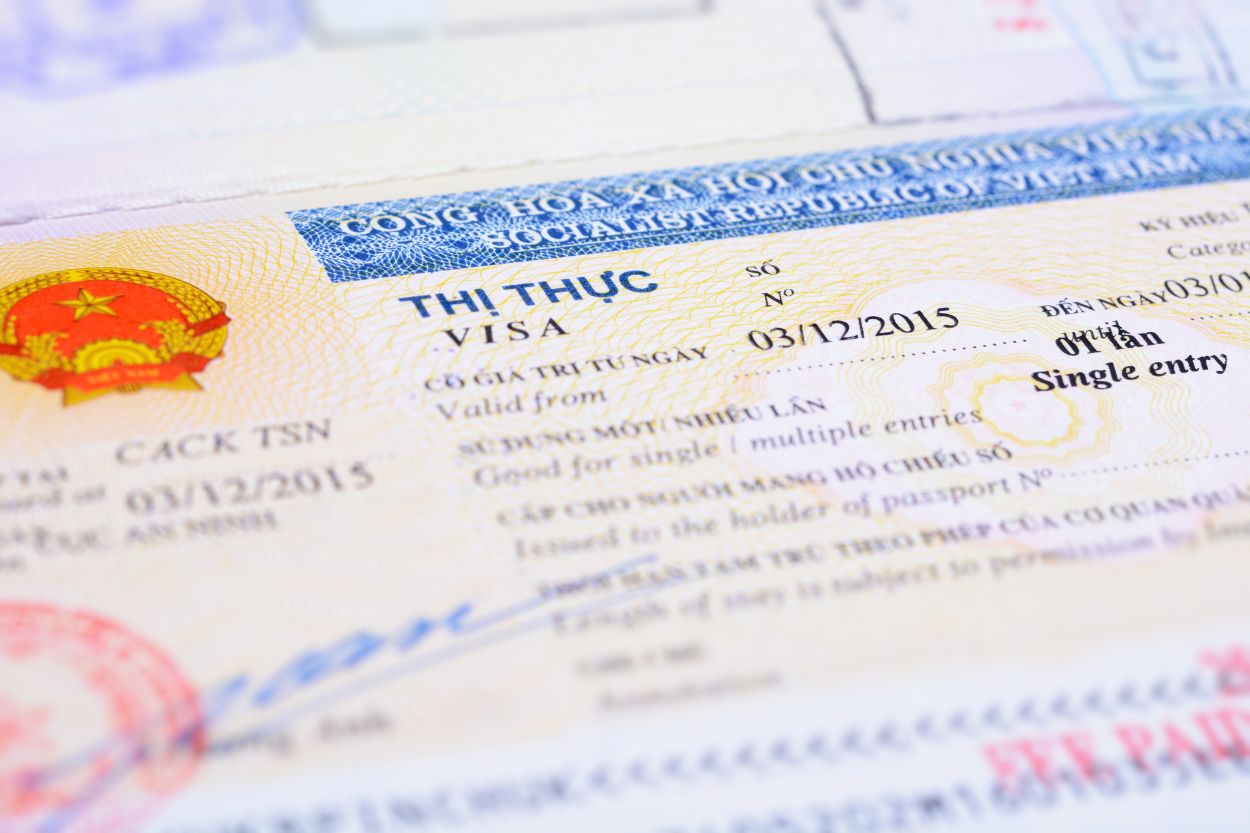 When planning a trip to Vietnam from the United States, there's one thing you can't forget: your visa. That's your golden ticket to experiencing this Southeast Asian gem.
But there's more to it than just having a visa. It's important to know the type of visa that suits your travel purpose.
Do you want to explore the bustling streets of Hanoi as a tourist? Or are you headed to a business meeting in Ho Chi Minh City?
Let's make sure you're all set for your trip.
Travel Requirements from the US to Vietnam
As an American citizen, you have two options to secure your Vietnam visa: the e-visa or the visa on arrival. Both serve the same purpose – they allow you to enter and stay in the country legally.
But there are a few differences.
An e-visa is an electronic visa that you apply for online before your trip. It's a single-entry visa, good for a 30-day stay.
On the other hand, the visa on arrival needs to be picked up at the airport in Vietnam. You can choose either a single-entry or multiple-entry visa for a stay of up to 90 days.
Requirements for Tourists
If you're traveling as a tourist, the process is simple and straightforward. Here's what you need for a tourist visa:
Valid passport: Make sure it's valid for at least six months from your date of entry into Vietnam and has at least two blank pages for the visa stamp.
Visa application: You'll fill this out online if you're applying for an e-visa, or bring a printed copy with you if you're going for the visa on arrival.
Passport-sized photos: Bring two recent photos if you're applying for the visa on arrival.
You'll need to pay a fee for your visa. It's best to check the exact amount on the official Vietnamese immigration website.
Requirements for Business Travelers
Do you have business to handle in Vietnam? You'll need a business visa.
There's a bit more to this than the tourist visa, but don't worry! Here's the list of what you need:
Valid passport: Just like for tourists, make sure it has at least six months of validity and two blank visa pages.
Passport-sized photos: You need two recent photos.
Sponsorship letter: This must be from a licensed company in Vietnam.
Vietnam visa application: Fill it out with your basic information.
Health certificate and recent criminal records: Both must be issued within the last 180 days.
Certified copy of your degree or certificate: They want to see your credentials.
Work experience document: This should be from your former employers.
Business visas are short-term, lasting up to 12 months. They're great for single or multiple entries.
And the best part? You can even squeeze in a holiday trip while you're there!
Can You Change or Extend Your Visa While in Vietnam?
Now, what if you're having such a great time in Vietnam that you want to stay longer? Or perhaps your business trip requires more time?
The good news is that you can extend or change your visa in Vietnam. But it's not as simple as asking for extra time.
You'll need to apply for an extension, which might require additional documents and fees. Always plan ahead and consult with a travel expert to make this process smoother.
Make Sure You Get Your Vietnam Visa Before Traveling
Vietnam is a beautiful country full of cultural experiences, delicious food, and opportunities for business growth. To enjoy all of this, you need the right visa.
Don't let visa problems spoil your trip. Reach out to us for expert advice and assistance, and make sure you're ready to travel when the time comes.