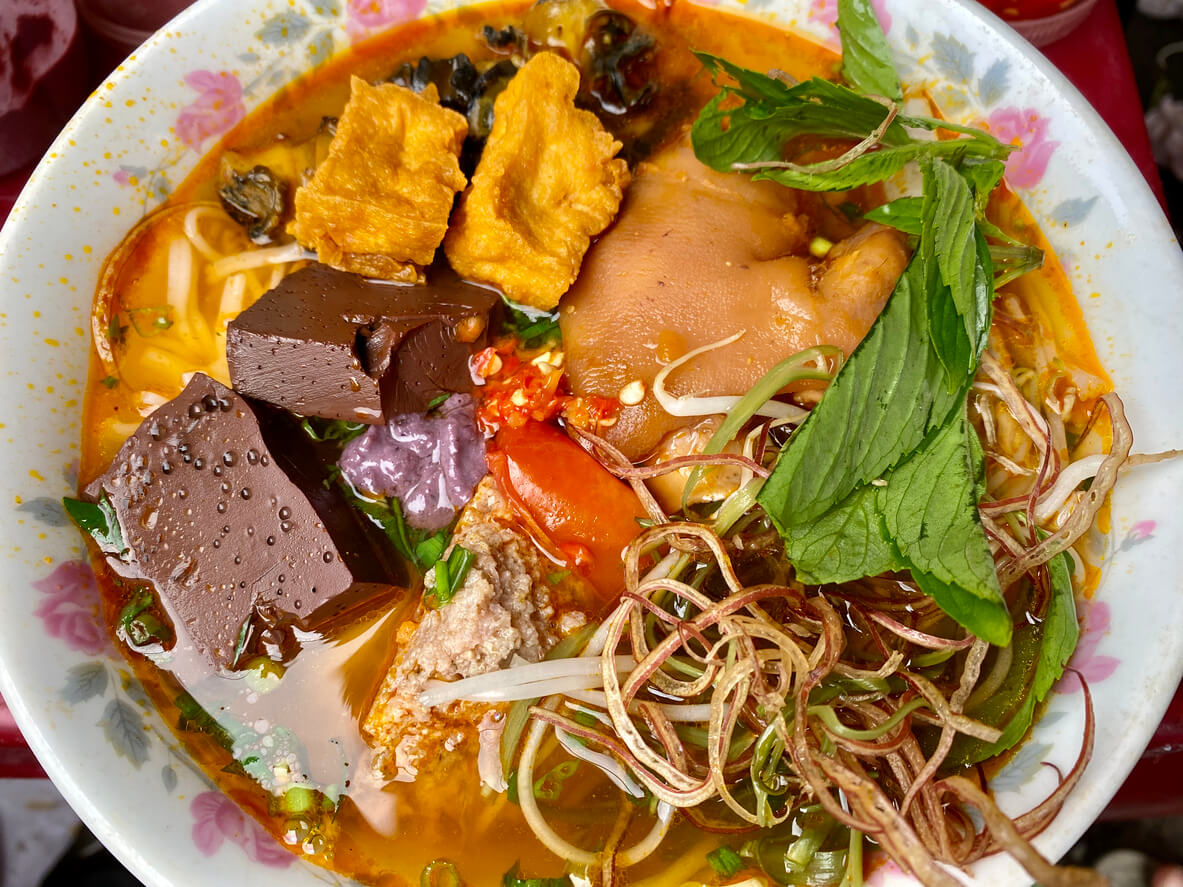 As the largest city in the Mekong Delta, Can Tho is famed not only for its floating markets but also for its unique and flavorful cuisine. The rich culinary tradition of Can Tho is a major draw for food lovers from around the globe. After satiating your culinary curiosity, you can enjoy a serene boat ride along the city's enchanting waterways.
About Can Tho
Famed as the "Rice Basket of Vietnam," Can Tho is renowned for its abundance of fresh produce and seafood. As the hub of the Mekong Delta, Can Tho is home to over 1.2 million people. The city has a vibrant history that intertwines with its status as a crucial river port in the delta region.
During the Vietnam War, Can Tho was an important military base for both the Viet Cong and the United States. The city has since evolved, focusing on economic development and tourism. While it's celebrated for its unique floating markets and river culture, the food in Can Tho is also a significant attraction for visitors.
Best Types of Food in Can Tho
The food scene in Can Tho can be explored in various settings, from bustling street food stalls to high-end restaurants serving the region's delicacies.
Banh Tet
Can Tho's specialty, Banh Tet, is a traditional rice cake typically eaten during the Lunar New Year. The dish consists of glutinous rice filled with mung bean paste and pork, then wrapped in banana leaves and boiled. Trying Banh Tet in Can Tho is a must for every food lover.
Bun Rieu Cua
Bun Rieu Cua, a hearty crab noodle soup, is another dish you must sample in Can Tho. This savory soup is rich in flavors, combining fresh river crab, tomatoes, tofu, and a variety of aromatic herbs.
Banh Cong
Banh Cong is a popular snack in Can Tho, also known as fried shrimp cake. The outer layer is made from a blend of rice and mung bean flour, while the inside is filled with minced pork and shrimp. The cakes are deep-fried until they become crispy, creating a perfect balance of textures and flavors.
Nem Nuong
Can Tho's Nem Nuong, or grilled pork sausage, is a delightful treat that should not be missed. Served with fresh vegetables, rice paper, and a unique dipping sauce, these flavorful sausages offer a mouthwatering explosion of flavors.
Cooking Classes in Can Tho
After savoring the best dishes Can Tho has to offer, the next logical step is to learn how to prepare these delicacies. These cooking classes will provide you with the skills to recreate your favorite Can Tho dishes at home.
Mekong Delta Cooking Class
The Mekong Delta Cooking Class is a fantastic opportunity to learn about Can Tho's cuisine. Under the guidance of experienced chefs, you will not only learn to prepare the best food in Can Tho but also get a chance to visit local markets and vegetable gardens.
Victoria Can Tho Resort
For those staying at the luxurious Victoria Can Tho Resort, inquire at the front desk about their cooking classes. Besides cooking, you can also join a variety of other activities, such as fruit picking and wine tastings.
A Culinary Adventure in Can Tho
Exploring Can Tho's culinary scene is a gastronomic adventure that every visitor should experience. With a cooking class, you can bring the unique flavors of Can Tho to your home kitchen. From enticing street food to exquisite seafood, the wide range of delectable dishes is sure to tantalize your taste buds.
Before embarking on your foodie adventure in Vietnam, ensure you have your Vietnam visa situation figured out. The culinary delights of Can Tho await you!