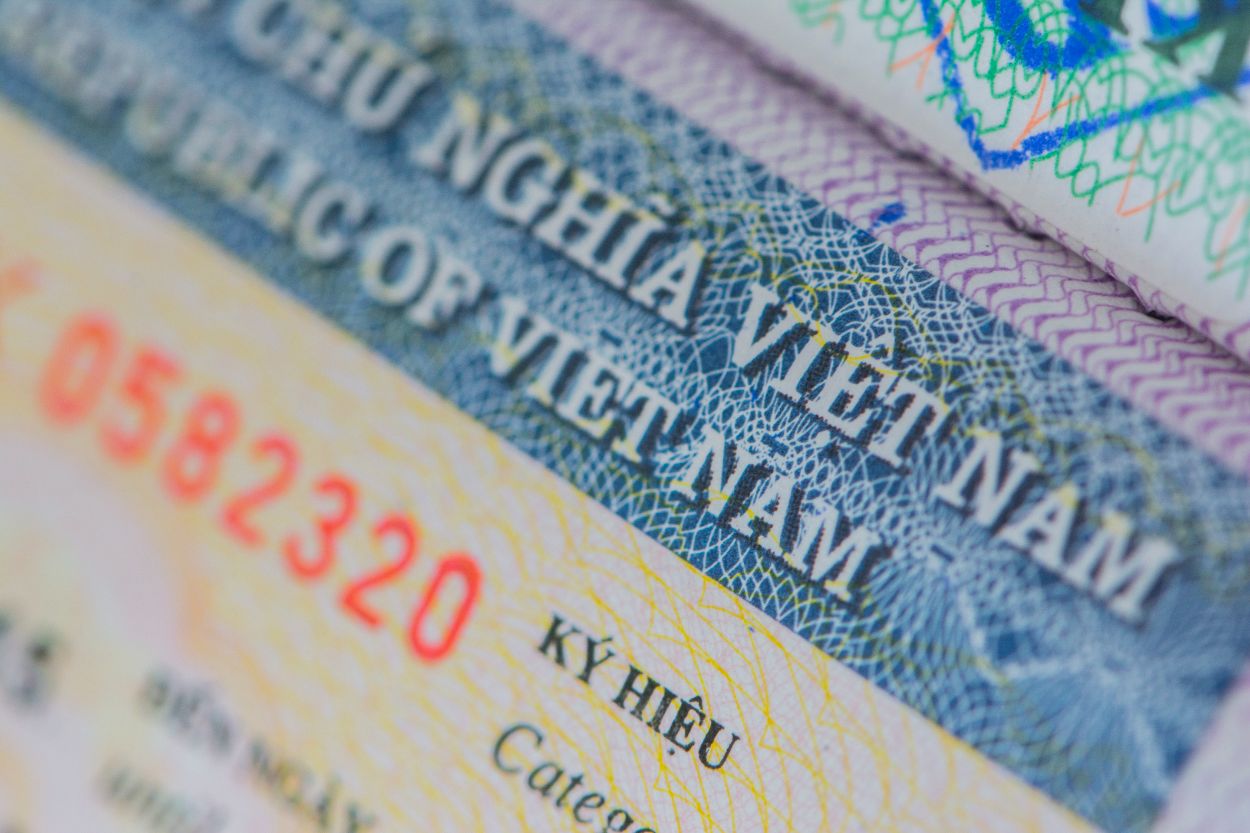 Getting ready for a trip to Vietnam? We're here to help make your dream come true.
But first, let's clear up a common point of confusion: the difference between an E-Visa and a Visa on Arrival.
We'll help you understand which one's right for you.
Visa on Arrival
A Visa on Arrival, or VOA, is a convenient way to make your travels easier. This type of visa is typically for those who are traveling with a tour guide. But not just any tour. It has to be operated by a Vietnamese tour operator that is recognized within the system.
The VOA comes in different types with various options designed to match your needs. For tourists, you can get a VOA that's valid for 1 month or 3 months.
For business travelers, your VOA can be for 3 or 6 months or even up to one year.
But remember, the VOA is like a boarding pass. You can only use it at the airport. It's your ticket to Vietnam, but only if you're flying in.
E-Visa Service
Now let's talk about the E-Visa. Think of it as your digital ticket to Vietnam. You apply for it online, and it's linked electronically to your passport.
E-Visas are for people from certain countries and for certain entry ports. So, you'll need to check if your country and port of entry are on the list.
Like the VOA, the E-Visa comes in different types. For tourists, it's a 30-day ticket with single entry. If you're going for business, you need a local company's sponsorship for your E-Visa.
The E-Visa is like a universal pass. It's accepted at the airport, seaport, and land port. This means more ways to enter Vietnam.
Next, we'll look at the key differences between these two visas in case you're still deciding which one's best for you!
Comparing E-Visa and Visa on Arrival
E-Visa or Visa on Arrival? Which one's right for you?
The Visa on Arrival is like a last-minute pass. It's great if you're flying in and traveling with a Vietnamese tour. You can stay for 1 to 3 months if you're a tourist, and even up to a year if you're on business.
The E-Visa? That's your flexible friend. You apply online, and it's good for 30 days. You can enter through any port – land, sea, or air. But for business, you'll need a local sponsor.
So, it's all about your plans. Flying in and joining a tour? The VOA's your pick.
Want more flexibility and planning ahead? Go for the E-Visa.
Choosing the Right Visa for Your Travel to Vietnam
Vietnam is a vibrant country with much to offer. From the sparkling lights of Ho Chi Minh City to the tranquil beauty of Halong Bay. But to enjoy it all, you need the right visa.
If you need more help choosing between an E-Visa and a Visa on Arrival, reach out to us today. We're here to make sure your journey to Vietnam is smooth and enjoyable.