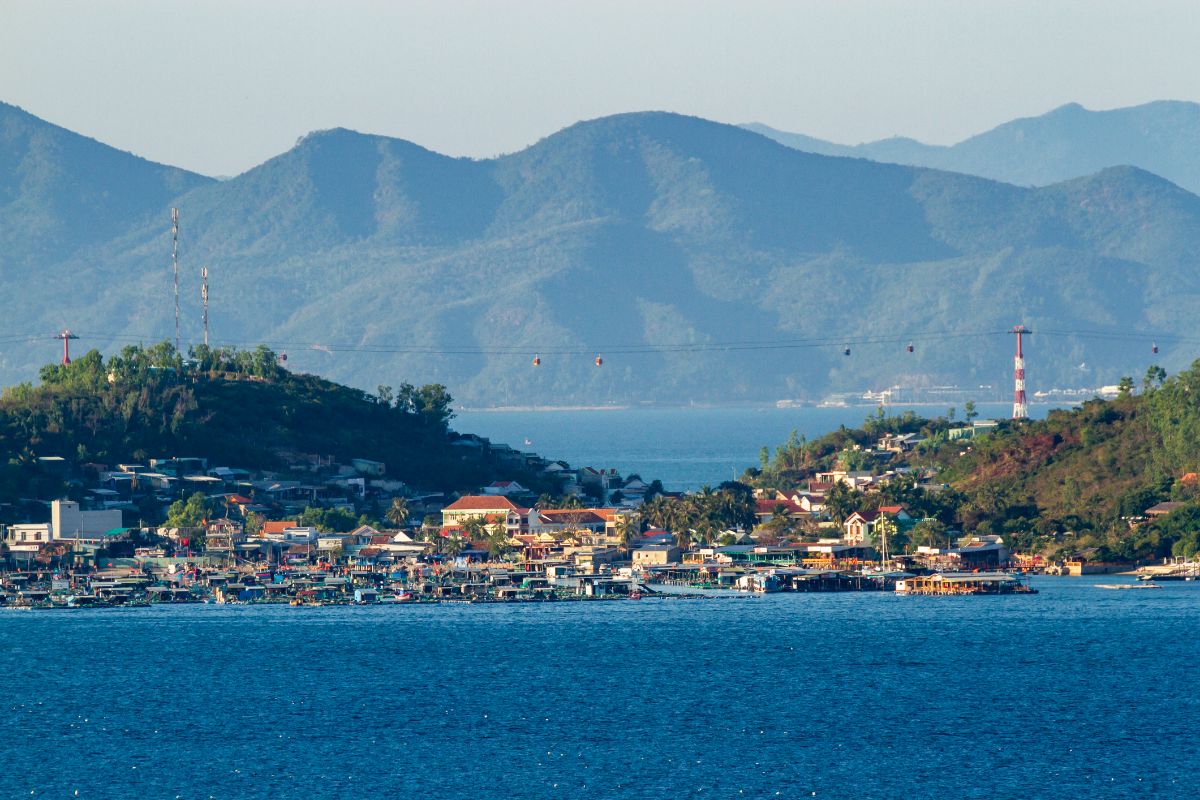 Cam Ranh is located along the South China Sea and is known for its deepwater bay. Based in the southeast of Vietnam, this city is popular for foreign warships because of its status as the best deepwater shelter in all of Southeast Asia. Along with enjoying the food in Cam Ranh and the beach, it's also worth finding the best Cam Ranh food markets and restaurants if you're in the area.
About Cam Ranh
Back when the area was known as Indochina, the French used Cam Ranh Bay to stage their ships. It has also been used by the Imperial Russian Fleet, the Japanese Imperial Navy, and the United States Seventh Fleet. Outside of the bay, there are plenty of other destinations to explore in Cam Ranh.
Many visitors enjoy Cam Ranh's peace and quiet. While it was once one of the United States military's most prominent bases, it is now a popular spot among tourists. Despite its appeal to visitors, it's easy to feel like you're the only person in an entire kilometer radius.
Along with enjoying the untouched white sand, you can also check out some of the best Cam Ranh food. If you know where to go, the food in Cam Ranh can be quite delicious.
Best Types of Food in Cam Ranh
Once you've arrived in the area, take some time to explore Cam Ranh street food and restaurants. The following are some of the best Cam Ranh food dishes and delicacies.
Banh Can Cam Rang
You shouldn't leave the area without trying this Banh Can first. It's made with rice flour, oil, and onions like the original version, but it comes with a slightly sour sauce. You can also top your Banh Can with shrimp, minced pork, eggs, or squid.
Lobster
Lobster is famous in the area because of the lobster farming on Binh Ba Island. You might not be able to visit the island, but you can eat a wide range of lobster dishes without leaving the city. To get a local take on the best lobster dishes, ask your hotel's concierge or front desk staff.
Chi Chicken
For more unique food in Cam Ranh, check out Chi Chicken at 7 Le Duan in Cam Phu District. You basically get to choose the chicken you want, which will then be prepared in the manner you wish while you relax in the garden. While the hens are typically steamed or boiled, the tough roosters will generally be grilled.
Sticky Rice With Corn
If you want to try the best food to eat in Cam Ranh, get some sticky rice with corn at 91 Huynh Thuc Khang Street. Mrs. Trang offers an entirely different take on this traditional Vietnamese dish. Plus, you can dine on corn cake, fried dumplings, potato cake, and other dishes.
Cooking Classes in Cam Ranh
Once you have discovered the best Cam Ranh street food, the next step is figuring out how to prepare it. The following cooking classes can teach you how to make your favorite Cam Ranh food once you return to your home country.
Little Chef Cooking Class
Located at the Movenpick Resort, the Little Chef Cooking Class is perfect for kids who want to learn about the local cuisine. The class is held on Fridays and Saturdays, so kids can make friends and learn something fun on their vacations.
Fusion Resort
Adults can learn how to make the food in Cam Ranh through the Fusion Resort. Along with enjoying a spa day, you can sign up for a cooking class and enjoy making all of your favorite dishes.
The Anam
Along with having an amazing reputation as a resort, the Anam also offers a range of cultural excursions and cooking classes. If you have something specific in mind, you can arrange a personalized half-day or full-day excursion.
Don't Miss Out on Delicious Cam Ranh Food
If you really want to understand the food in Cam Ranh, you need to visit the area firsthand. By learning how to cook Cam Ranh food, you can also bring your favorite dishes and delicacies back home with you.
Vietnam Visa
Ready to enjoy the foodie experience in Vietnam?  If so, make sure to apply for your Vietnam visa before you go.