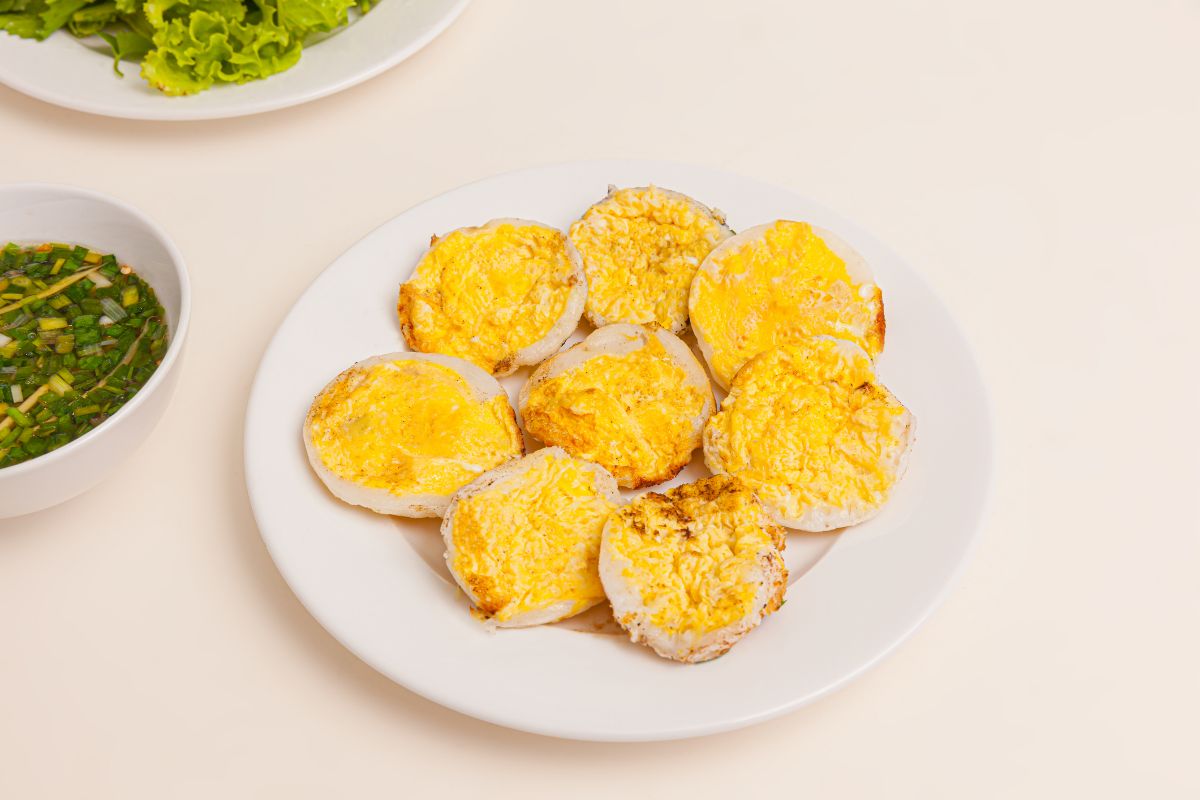 Situated in Southeast Vietnam, Phan Thiet is the capital of Binh Thuan Province. Thanks to its status as a fishing port, many of the best Phan Thiet food dishes revolve around seafood. Other than trying out the food in Phan Thiet, you can also visit the historic 1762-era Van Thuy Tu Temple and go for a ride on one of the city's many colorful boats.
About Phan Thiet
This coastal port is full of vibrant outdoor markets and seafood restaurants. During the day, visitors enjoy resort-style amenities and sunny beaches. At night, you can take part in an active nightlife and enjoy amazing Phan Thiet street food.
Within this charming resort, visitors can find a range of international and Vietnamese restaurants. The area was originally populated by the Cham People and was a backwater town until the 1990s. After developing an agricultural and manufacturing base, it became a popular spot for resorts.
While people come here for its amazing beach and the Ham Tien Market, the food in Phan Thiet is also worth checking out. From seafood to street food, there are delicious dishes here for the entire family.
Best Types of Food in Phan Thiet
After settling in at your hostel or hotel, you can spend some time exploring the area. Once you've figured out the layout of the town, the next step is trying some of the best Phan Thiet food. The following dishes include local favorites, so don't forget to try these before you leave the area.
Banh Can (mini-pancakes)
When it comes to the food in Phan Thiet, you can't afford to miss out on Banh Can. Known as mini-pancakes, this dish is easily found at small food booths. You can typically find it for sale in the afternoon and evening.
One Sun Dried Squid
For a more unusual dish, try this squid dish. Phan Thiet is known for producing a trademark fish sauce, and this squid is one of the best ways to try it. After being dried in the sun for a day, the squid is grilled up with chilis, lemon, and fish sauce.
Banh Canh (soup)
When it comes to Phan Thiet food, Banh Canh is one of the most popular dishes. This noodle soup is fairly simple to prepare, it tastes amazing after a day at the beach. For a special take on the traditional soup, order yours with fried or steamed fish cakes.
Cooking Classes in Phan Thiet
Once you've tried out all of the best food to eat in Phan Thiet, it's time to take things to the next level. The following cooking classes will help you learn how to make all of your favorite Phan Thiet food dishes.
Muine Cooking School
At Muine Cooking School, you can sign up for classes in Vietnamese and English. Started in 2009, this cooking school teaches students how to create a four-course lunch. In addition, you can sign up for special classes or private lessons if you have specific dishes in mind.
Ananda Resort
If you want to learn how to prepare food in Phan Thiet, many of the local resorts can help. At Ananda Resort, you can talk to the front desk staff about signing up for a cooking class. The best part of the entire class is getting to try all of the food you've learned how to prepare.
Don't Miss Out on Delicious Phan Thiet Food
While people come for the beaches, the food in Phan Thiet is worth a visit on its own. From dining on Phan Thiet food to taking a cooking class, there are many interesting ways to experience the local food culture while you're in the area.
Vietnam Visa
Ready to enjoy the foodie experience in Vietnam?  If so, make sure to apply for your Vietnam visa before you go.