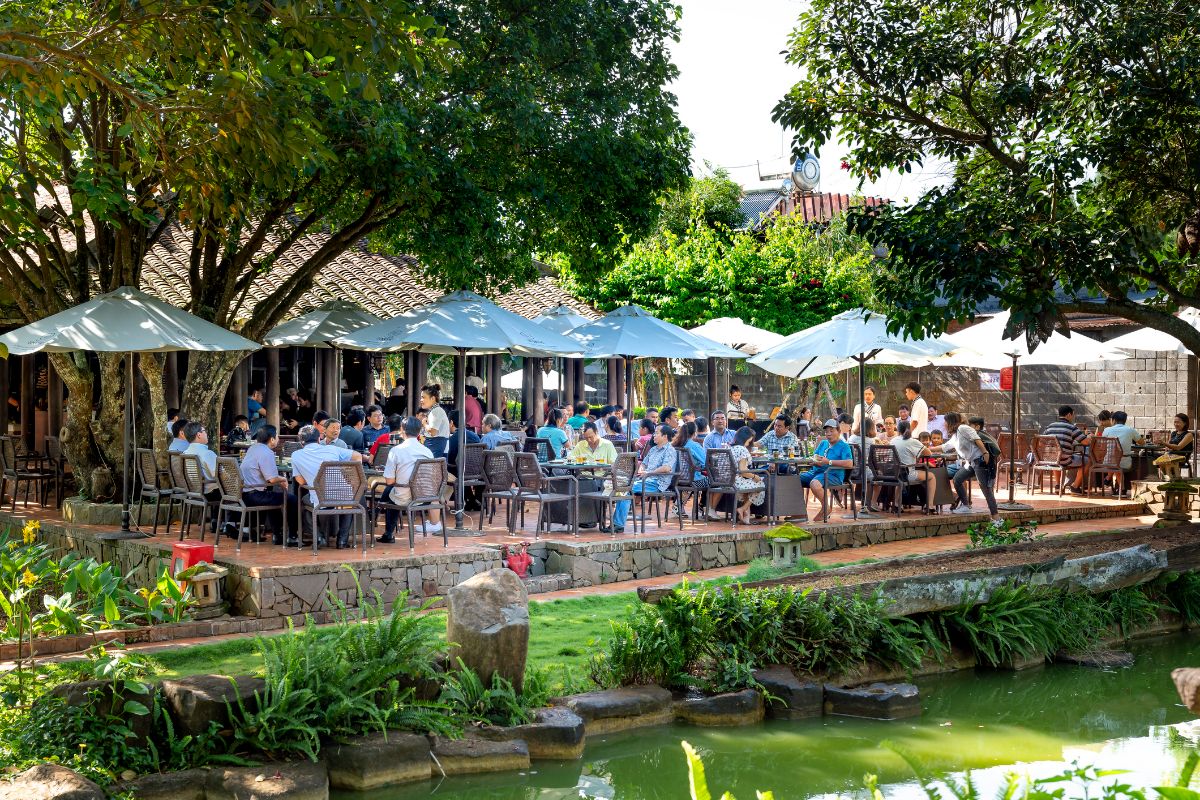 As the largest city in Vietnam's Central Highlands area, Buon Ma Thuot is a popular spot for tourists. Along with its reputation as the capital of coffee, the food in Buon Ma Thuot is famous for other reasons as well. From street food to high-end dining, you should take some time to try some of the best Buon Ma Thuot food while you're in the area.
About Buon Ma Thuot
In 1904, Buon Ma Thuot was chosen as a provincial administration center by the French. It was also the site of an important battle during the Vietnam War. Today, Buon Ma Thuot plays a strong role in Vietnam's national security.
Along with trying out the food in Buon Ma Thuot, you should enjoy some of the region's excellent coffee. Visitors frequently fall in love with the World Coffee Museum and Trun Nguyen Coffee Village. Thanks to its calm, cool weather, you can comfortably enjoy Buon Ma Thuot's food and culture throughout the year.
Best Types of Food in Buon Ma Thuot
If you're new to the area, there are a few Buon Ma Thuot food dishes you can't afford to miss out on. From Buon Ma Thuot street food to cafes, you can find these dishes at many eateries in the area.
Red Noodles
Whether you're looking for dinner or a late lunch, red noodles are a filling, scrumptious meal. This dish is made out of large noodles, boiled eggs, grilled chicken, and veggies. The noodles take on a red color because the pot of water is blended with cashew nuts.
Wet Barbecue
If you're interested in trying out some of the best food in Buon Ma Thuot, you can't go wrong with wet barbecue. Also known as wet cake barbecue or roll cake, it involves mixing wet cake, cucumber, herbs, pickles, green mango iron, and pickles. After it's rolled into a cake, it's dipped in a delicious sauce for an unusual and unforgettable treat.
Hemibagrus
Hemibagrus is a specialty in Buon Ma Thuot. It is a freshwater fish that is similar to a catfish. After it's caught in the Serepok River, the fish can be fried, braised with bananas, steamed, cooked with garlic, or served with cooked porridge.
Cooking Classes in Buon Ma Thuot
Once you find your favorite Buon Ma Thuot food dishes, the next step is figuring out how to bring them home with you. Through the following cooking classes, you can take the first step in learning how to make Buon Ma Thuot food on your own.
Miummium
Through Miummium, you can book a private chef in Buon Ma Thuot. Your chef can come to your location or meet you somewhere else for a personal cooking class. Plus, the chef can make all of your favorite foods.
Dam San Hotel
Some of the best hotels in the area can show you how to make local cuisine. At Dam San Hotel, you can try some of the best food to eat in Buon Ma Thuot and learn how to cook it. Just ask the front desk if you can arrange for a private or group cooking class when you make your reservation.
Bún Thịt Nướng Anh Bảy
While it's a bit off the beaten path, Bún Thịt Nướng Anh Bảy offers a range of cooking classes and excellent soup. This small shop is located at 86 Hoàng Hoa Thám and can be reached by phone. Along with the cooking class, you can also order a regular restaurant meal while you're there.
Don't Miss Out on Delicious Buon Ma Thuot Food
Whether you want Buon Ma Thuot for breakfast, lunch, or dinner, there are bound to be options you can check out in the area. Along with trying out some of the famous food in Buon Ma Thuot, you can also check out local attractions and the area's legendary coffee.
Vietnam Visa
If you're ready to take a trip to Vietnam and experience the magnificent dishes the country has to offer, make sure to apply for your Vietnam visa before you go.