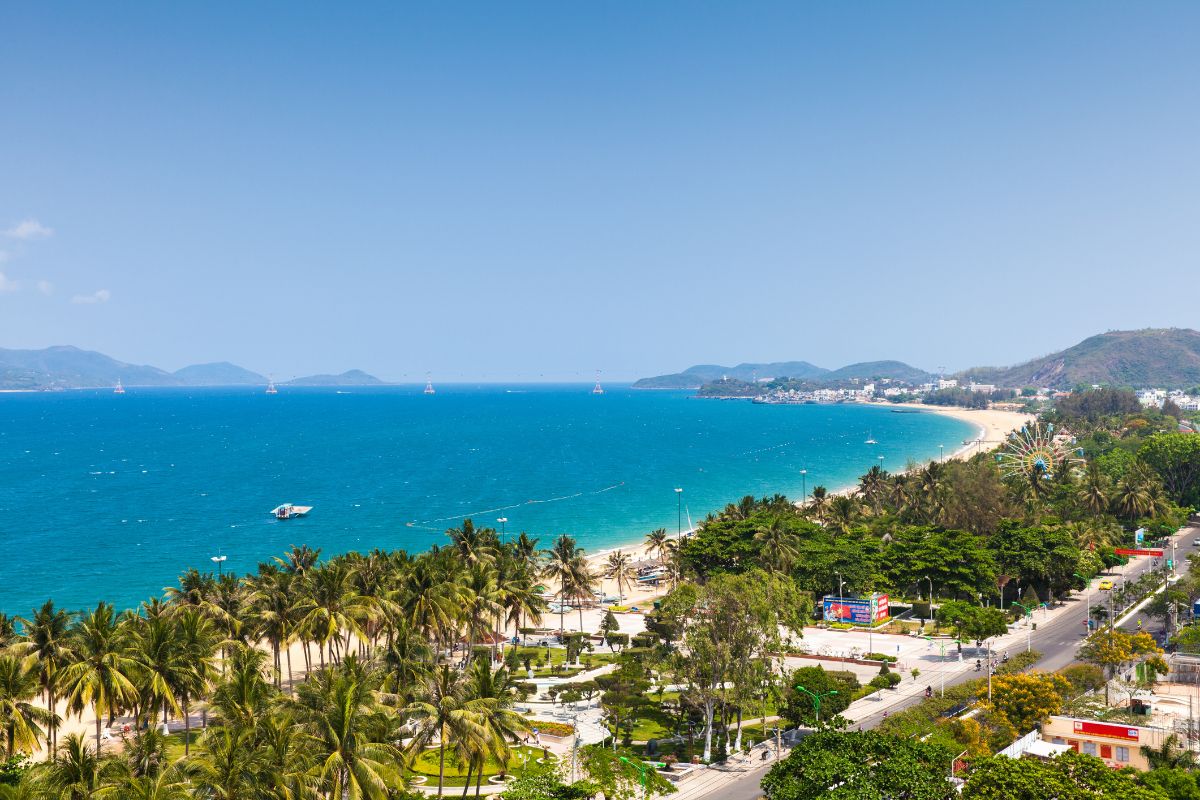 Thanks to its coastal location, the food in Nha Trang is heavily influenced by the sea. Visitors can enjoy wandering along the oceanfront promenade or exploring the coral reef by boat. Plus, you can check out many of the best Nha Trang food dishes at local restaurants and cafes.
About Nha Trang
Nha Trang is a popular spot among tourists because of its stunning beaches. It regularly attracts international tourists and backpackers. While the most beautiful bay in the world is arguable, Nha Trang Bay is regularly considered on the list of the most beautiful bays.
Along with visiting the bay and enjoying Nha Trang food, visitors can take part in the Sea Festival. Plus, the area is the location of the Nha Trang Oceanography Institute's center for marine science. You can check out the center and the Sea Festival before ending the day by enjoying some of the best food in Nha Trang.
Best Types of Food in Nha Trang
If you happen to be in the area, there is some food in Nha Trang you should try. Because of its location, many of the best Nha Trang street food dishes involve seafood. Luckily, you can find other types of food to eat in Nha Trang if you're not a fan of fish.
Hai San
In Vietnamese, Hai San essentially means seafood. Finding the best kind of seafood is almost impossible because the local fishing villages supply all kinds of delicious shellfish, jellyfish, urchins, giant prawns, crabs, and squid. You can buy your seafood fresh or go to a restaurant.
White Sardine Fish Salad
If you try just one type of seafood while you're in town, white sardine fish salad is the one you should buy. This iconic dish is made from white sardine, lime, sour star fruit, and tamarind. Once the fish salad is made, it is prepared with thin-sliced pork skin, smashed peanuts, ginger, sliced onions, and herbs.
Nem Nuong
Another one of the best Nha Trang food dishes is nem nuong. Also known as grilled fermented pork roll, this dish is made by grilling pork on a coal brazier and fermenting it. Then, it is served with pickled green papaya, raw herbs, and dipping sauces.
Cooking Classes in Nha Trang
After you've tried food in Nha Trang, you may want to bring some of your favorite dishes home with you. The following cooking classes and schools can help you learn how to prepare your favorite meals and juices once you have returned home.
Lanterns Cooking Class
This half-day class is one of the best programs in the area. You'll spend your day driving to the local marketplace, learning about local ingredients, and preparing your favorite dishes. At the end of the class, you'll get to try out the delicious Nha Trang food you've prepared.
Macvegan
For a modern take on Vietnamese dishes, head over to Macvegan. Run by Le Thi Phuong Chi, this cooking school focuses on vegetables, fruits, and juices. Its mission is to help students learn how to detox their bodies and enjoy a healthier lifestyle.
Nha Trang Cooking Class
At this Nha Trang cooking class, you can visit the countryside and learn how local farmers work in their rice paddies. Then, you can prepare farm-fresh cuisine with the help of a skilled chef.
Don't Miss Out on Delicious Nha Trang Food
While the city is known for its phenomenal beaches and breathtakingly beautiful bay, there are plenty of Nha Trang food dishes you should check out. After you've tried the food in Nha Trang, you can always attend a cooking class to learn how to make your favorite dishes after you've gone back to your home country.
Vietnam Visa
Are you ready to explore the culinary experience in Nha Trang?  Make sure to apply for your Vietnam Visa before you go!