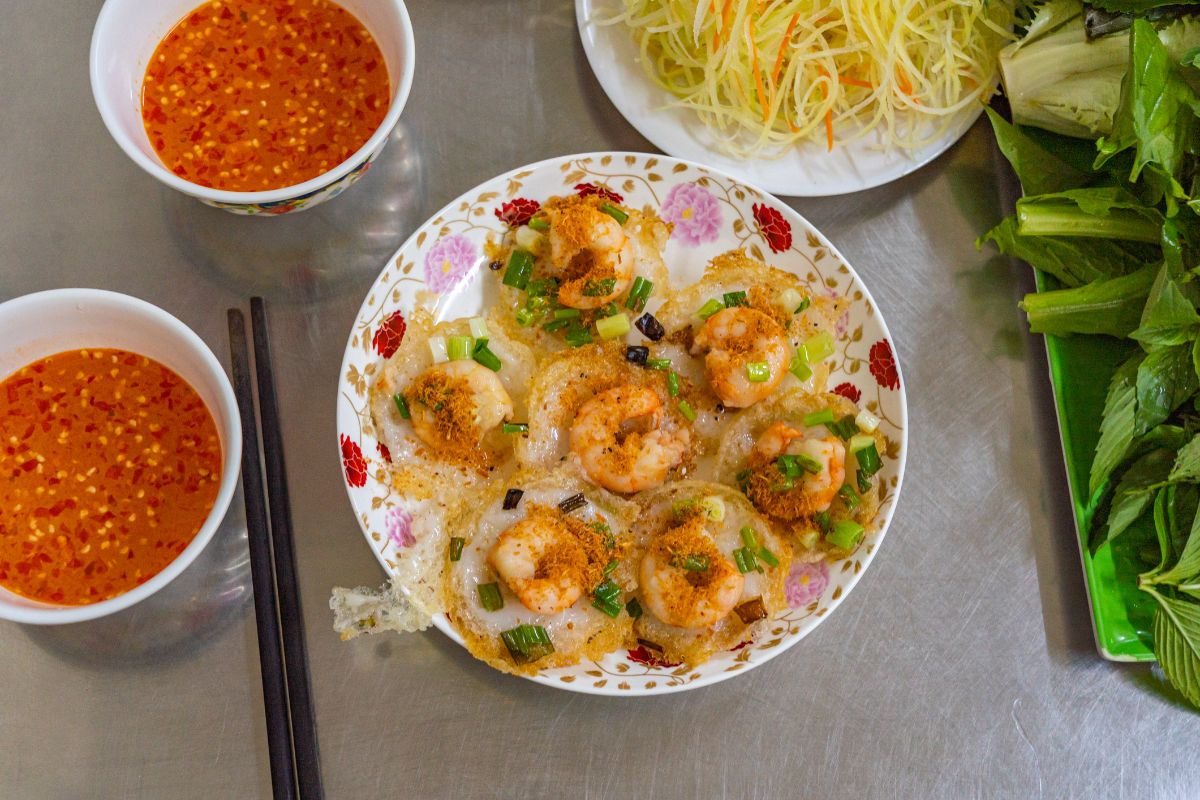 Located in Southern Vietnam, Vung Tau is a bustling coastal city within Ba Ria-Vung Tau Province. The city boasts a thriving fishing industry, which contributes to its diverse and delectable seafood offerings. Besides indulging in Vung Tau's culinary delights, visitors can also explore the iconic Christ of Vung Tau statue and marvel at the picturesque views from the Vung Tau Lighthouse.
About Vung Tau
Vung Tau is a lively city known for its beautiful beaches, busy outdoor markets, and sumptuous seafood restaurants. Visitors can enjoy a variety of resort-style amenities and sunbathe on pristine beaches during the day. At night, they can immerse themselves in the city's energetic nightlife and savor mouthwatering Vung Tau street food.
The city offers an array of international and Vietnamese dining options, thanks to its diverse history and cultural influences. Originally a small fishing village, Vung Tau developed into a thriving port city, attracting tourists with its stunning landscapes and vibrant atmosphere.
Food enthusiasts will find the cuisine in Vung Tau truly unforgettable. With an abundance of seafood and street food options, there's something to satisfy every palate.
Best Types of Food in Vung Tau
Once you've checked into your accommodation and acquainted yourself with the city's layout, it's time to embark on a culinary adventure. Be sure to sample the following local favorites before you leave Vung Tau.
Banh Khot
A must-try food in Vung Tau is Banh Khot, a dish consisting of small, round rice flour pancakes. These savory delights are typically topped with shrimp, green onions, and mung beans, and can be found at various street food stalls and local eateries. It's a common staple that visitors simply have to taste when they're in the area.
Chao Hau
Chao Hau is a scrumptious porridge made from fresh oysters, a popular seafood ingredient in Vung Tau. The dish is cooked with rice, ginger, and a mix of flavorful herbs, making it a comforting and satisfying meal.
Bun Sua
Another Vung Tau specialty is Bun Sua, a noodle soup made with jellyfish. This unique dish combines thin rice noodles, fresh jellyfish, and a light yet flavorful broth, creating a delightful symphony of textures and tastes.
Cooking Classes in Vung Tau
After savoring the best dishes Vung Tau has to offer, why not take your culinary experience to new heights? Participate in a local cooking class to learn how to prepare your favorite Vung Tau delicacies.
Vung Tau Cooking School
Vung Tau Cooking School offers classes in both Vietnamese and English, making it an ideal choice for travelers. The school focuses on teaching traditional recipes, allowing students to recreate a four-course meal. Specialized classes and private lessons are also available for those interested in mastering specific dishes.
Lan Rung Resort
Many resorts in Vung Tau offer cooking classes for their guests. At Lan Rung Resort, you can inquire at the front desk about joining a class. The highlight of the experience is, of course, savoring the dishes you've learned to prepare.
Experience the Flavors of Vung Tau
Vung Tau is a coastal paradise that offers more than just stunning beaches. The city's vibrant food scene is a culinary treasure trove, with diverse flavors waiting to be discovered. From dining on local cuisine to honing your skills in a cooking class, there are numerous ways to immerse yourself in Vung Tau's food culture during your visit.
Remember to apply for your Vietnam visa before you take your trip to Vung Tau.