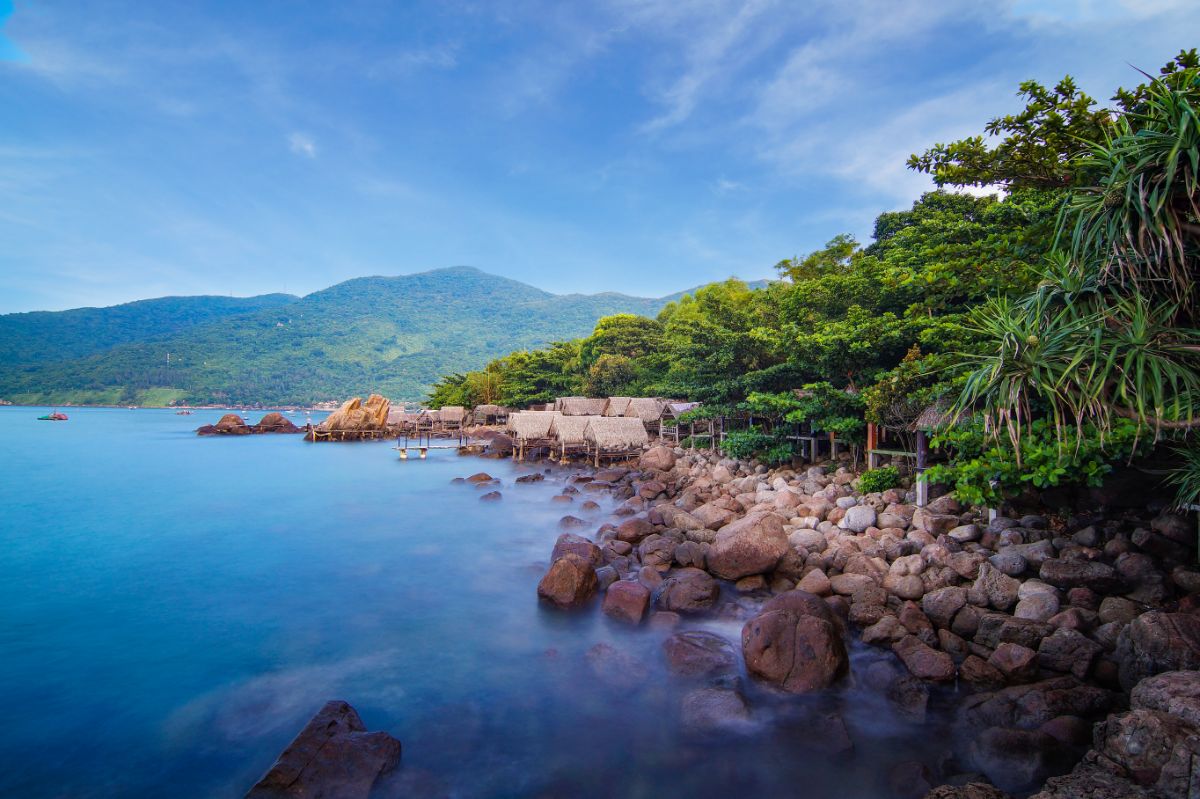 As with any international trip, travelers must prepare for their journey to get the most out of their time abroad. Vietnam is a beautiful country with hospitable locals and delicious cuisine, and with a bit of preparation, travelers can ensure that their trip is a success.
For Australian citizens traveling to Vietnam, there are a few items that each traveler must consider and take care of before their trip. In the article below, we cover points that you should consider before your travel dates.
Acquiring a Vietnam Visa For a Holiday to Vietnam From Australia
Australian citizens need a visa to visit Vietnam. The visa application is not a difficult task, and Australian citizens can get their visa on arrival if they arrive in one of Vietnam's international airports.
To get a Vietnam visa on arrival, Australians should complete a visa application form online prior to their trip. After you complete the form and make a final payment on your servicing fee, you will receive an email with an approval letter from the Vietnam Immigration Department. On their flight to Vietnam, each traveler will need to bring a printed copy of the approval letter and two 4cm x 6cm passport-style photos with them. When the Australian traveler arrives in Vietnam, they will receive their visa after presenting their approval letter and photos to immigration. Check out our page on how to apply for a Vietnam visa to learn more.
How to Handle Money and Payments in Vietnam
The Vietnamese Dong (VND) has an exchange rate with the Australian Dollar (AUD) of around 15,600 VND per 1 AUD. The smallest bill that travelers will come across is the 10,000 VND note, and the largest bill is the 500,000 VND note. Cash is the most common form of payment in Vietnam, and many street vendors and street food stands only accept cash. Also, note that bargaining is a common practice for shoppers in Vietnam, and locals expect tourists to ask for a better price! However, note that the prices displayed in shopping malls and larger stores are not open to negotiation.
The best place to exchange currency is at a local bank in Vietnam. You will get the best exchange rates at a local bank, and this practice will help ensure that you don't receive counterfeit currency. There are many street vendors and jewelry shops in Vietnam that offer currency exchange, but many of these shops are not licensed. Research the location of major banks in each of your intended travel cities. Also, know the official exchange rate so you can make sure that you do not incur exorbitant exchange fees or additional charges.
Also, before your trip to Vietnam from Australia, be sure to contact your bank and inform them about your travel plans. You may want to set daily spending limits for your debit cards and credit cards. If you plan to use a credit card in Vietnam, you should be aware that card skimming is a common issue across Vietnam. Card skimming occurs when a device that fraudulently saves your card details and sends the information to criminals. A daily spend limit is a good precaution against card fraud in Vietnam.
Health and Safety Preparations While in Vietnam
In addition to routine vaccines, Australian travelers should consider getting Hepatitis A and Typhoid vaccines before traveling to Vietnam. Malaria is an issue in some rural areas of Vietnam, and some travelers may want to take anti-malaria medication. Additionally, travels should take precautions against dengue in the Mekong Delta and other river delta areas. If you need to visit a health facility in Vietnam, note that you will need to provide upfront payment in most circumstances. Also, Australian travelers should know that both public and private hospitals in Vietnam are not up to Australian standards.
Be sure to inform your doctor in Australia about your Vietnam travel plans, and your doctor will be able to provide recommendations based on your current health needs. You should bring enough of your daily medications for the entirety of your trip, and you should not expect to get refills from pharmacies in Vietnam.
Know Local Laws in Vietnam and What to Do If You Are the Victim of Crime
Before your trip to Vietnam, you should get acquainted with local laws and Vietnamese customs. Of course, what is acceptable in Australia is not always acceptable in Vietnam.
Bringing weapons, drugs, and even pornographic content into Vietnam is strictly prohibited. Additionally, tourists should be sensitive about taking photos in Vietnam. Taking photos of military installations or political demonstrations is against the law. Tourists should also know that they cannot bring home antiques from Vietnam without an official permit.
As with any large city, crime does occur in Vietnam's major hubs, such as Hanoi, Ho Chi Minh City, and Da Nang. However, most crime is limited to petty crime, such as snatch theft and pick-pocketing. Before your trip, make sure that you have the number of local law enforcement and the Australian Embassy.
Your Next Steps Before Your Trip to Vietnam
In addition to the above preparations, you should plan your itinerary before traveling from Vietnam to Australia. Vietnam offers a variety of landscapes, excursions, and cultures for you to explore, and tourists can travel solo or take part in a Vietnam tour or Vietnam holiday package. To learn about traveling in Vietnam, check out our article, "Travel tips for Australian citizens touring Vietnam."