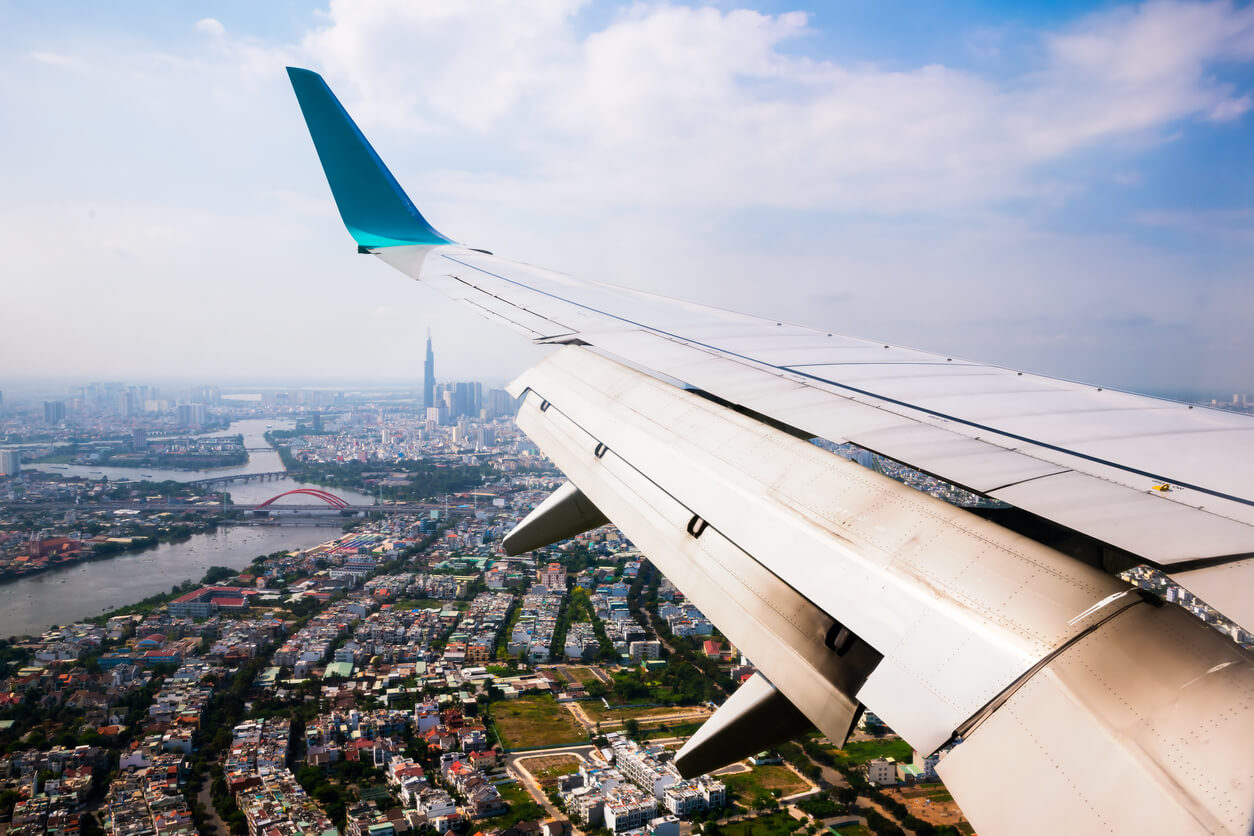 As of March 15, 2022, Vietnam lifted its travel restrictions and has resumed pre-pandemic visa issuance policies.
While travel has opened up again, a number of new rules and regulations are now in place for travelers from the United States who are heading to Vietnam.
If you are planning a trip to Vietnam in the near future, the following information and tips can help the journey go as smoothly as possible:
Entry and Exit Requirements
United States citizens are once again allowed to enter Vietnam. Effective May 15, 2022, the Vietnamese Government no longer requires a negative COVID-19 test prior to entry into Vietnam. Health screening procedures are in place at airports and other ports of entry into Vietnam.
PCR Testing in Vietnam
If a visitor starts to feel ill, PCR and antigen tests are available in Vietnam for U.S. citizens, and the results are readily available within one calendar day.
COVID-19 Treatment in Vietnam
For U.S. citizens who become ill with COVID-19 while in Vietnam, a number of treatment options are available. Because some public hospitals are not currently accepting patients from other countries, it is suggested that Americans first try an international or private hospital if their symptoms warrant it.
Quarantine Information for Vietnam
While visiting Vietnam, U.S. citizens need to comply with local laws and regulations regarding quarantine requirements. Individuals are required to self-quarantine if they test positive using the PCR method or if they test positive using and antigen test and are experiencing symptoms. It is no longer a requirement for individuals who have tested negative but have been in close contact with someone who tested positive. The length of the quarantine depends on the number of vaccinations an individual has received or when they last recovered from COVID-19. Self-quarantine requirements can range from 5-10 days, or until an individual tests negative.
Regulations regarding quarantine and other COVID-19 related regulations can change with little notice in Vietnam. Quarantine rules may be subject to the current situation of COVID-19 in each city or province; to get the most updated quarantine rules, United States citizens should consult with their accommodation provider or local ward representatives.
Transportation Options Into, Out Of, and Around Vietnam
Inbound commercial flights from the United States into Vietnam are available, but they tend to be limited. Unfortunately, some travelers are reporting some last-minute changes or cancelations, so those who have booked a flight should prepare themselves for a possible rescheduling. One-way outbound commercial flights out of Vietnam are also available, but those who wish to purchase tickets should do so as soon as they are able. For getting around during a stay in Vietnam, public transportation is operating; it is suggested that passengers wear a face mask and avoid standing or sitting too close to others.
Movement Restrictions Around Vietnam
Currently, there is no curfew in place and there is not a restriction on intercity or interstate travel. Visitors from the United States should keep in mind that restrictions on travel may be applied in different locations throughout Vietnam, often with very little notice, so it is a good idea to monitor any updates on this this topic very closely.
Fines for Non-Compliance
On November 15, 2020, the Government of Vietnam's Decree 117/2020/ND-CP regarding fines for non-compliance in the medical sector went into effect. The Decree imposes strict administrative and criminal penalties on anyone who fails to take personal protective measures that are in compliance with the guidance of health agencies. United States citizens who are visiting Vietnam are strongly urged to follow all Vietnamese laws and regulations.
Consular Operations in Vietnam
As much as possible, Consular Sections of the U.S. Embassy in Hanoi and the U.S. Consulate General in Ho Chi Minh City have been able to gradually resume normal operation as staffing, safety guidelines, and local regulations permit. However, it is still possible that scheduling delays may take place, and the staff is working through a backlog of applications.
Vietnam Visa
Vietnam Visa makes it easy for you to get your Vietnam travel visa. If you are getting ready for a trip to Vietnam, apply for your travel visa online. This can be done before arriving at one of Vietnam's international airports, and by taking care of this prior to travel, it can save a huge amount of time and stress.